Vacation Packing Checklists
What to pack for vacation.
Vacation Packing Checklists for her, him and the family. For beach trips, road trips, camping excursions, sailing charters, cruises... If you travel this is the check list for you.
Here you'll find pretty much anything you could need on vacation. I'm sure I don't have to tell you this... but I'll just mention it anyway.
Don't pack everything from our list! It's a guideline list to get you started.
Vacation Packing Lists for personal gear, documents, electronics, and essential extras.
The Lists below, include items that apply to all travelers. Choose his and/or hers lists as needed.
Printable versions can be accessed by clicking on the "print me" links.
Your packing list should be composed of the items that you decide are worthy of the space they'll take in your luggage. Here's some super savvy travel packing advice for making decisions about what goes... and what stays.
The Mother of All Vacation Packing Checklists
Vacation Packing Checklists ~ Electronics
Cellphone or Smart phone/charger
Camera, manual, charger, extra chip/film
Lap Top/ iPad/ and charger
iPod/Discman/MP3/ CD player charger
Foreign-language dictionary/ Phrase book or App
Compact DVD player and DVD's
Vacation Packing Checklists ~ Medical
Polysporin
Immodium
Laxative
Antacid
Band-Aids/ Moleskin
Liquid bandage
Benadryl/ Antihistamine
Contraception/ Protection
Insect repellent
Contact lens solution/case
Anti-itch cream
Foot powder
Extra pair of eyeglasses
Gravol or motion sickness remedy
Lubricant
Analgesic - Ibuprofen, Tylenol etc.
ASA
Wide spectrum antibiotic (some trips)
Prescription medications
Vitamins/ Herbal remedies
Sunscreen
Vacation Packing Checklists ~ Documents
Flight tickets or Confirmation #
Passport/ Visa/ Birth certificate
Snail mail and e-mail addresses
Phone and Skype numbers
Travel insurance documents
Business cards
Cash/ Credit cards/ Bank card/ Traveller's cheques
Copy of Vacation Packing List
Driver's license/ International driver's license
Emergency numbers/ Embassy address
Pre-paid phone card
Medical information/ Vaccination documents and copies of prescriptions
Vouchers/ Coupons/ Tickets
Itinerary
Travel Guide(s)/ Maps and directions
Pocket Journal/ Notebook and pen
Vacation Packing Checklists ~ Miscellaneous
Sunglasses
Anti-bacterial wipes or gel
Small sewing kit/safety pins
First Aid kit
Crazy Glue
Mini duct tape
Keys
Luggage locks
Massage oil
Plastic Zip-Loc bags
Garbage bags
Playing cards/ Crib board/ Dice
Q-Tips
Scented candle
Ear plugs
Sports gear
Umbrella
Reading material
Tweezers/ Nail clippers
Small mirror
Small flashlight
Eyeglass repair kit / Lens cloth
Speedsew (or some fabric glue)
Toothpicks
Stain remover pen or wipes
Swiss army knife
Leatherman all purpose tool
Packing Tip
For each person, include an out-of-season outfit.
If your destination is hot, pack 1 cool weather outfit and if you're heading to a cool climate, pack a hot weather outfit.
His Vacation Packing Checklists
print me
Belts/ Suspenders/ Ties/ Tie pins
Underwear/ Socks
Casual shirts/ T-shirts/ Dress shirts
Dress shoes/ Sandals/ Athletic shoes
Hat/ Cap/ Wide brim
Pants/ Shorts
Pajamas/ Robe/ Slippers
Sports jacket
Suit
Swim suit
Workout clothes
Comb/ Brush
Deodorant
Lip balm
Shaving kit/ Shaving Cream
Shampoo/ Conditioner/ Styling Products
Toothbrush/ Oral hygiene products
Her Vacation Packing Checklists
print me
Bathing suit and coverup
Bras/panties/girdle/slip/bodysuit/socks
Lingerie/ Sleep shirt/ Robe/ Slippers
Jewelry/ Accessories
Skirt/ Blouse/ Dress/ Jacket
Sarong/ Pareo
Sandals/ Flip-flops/ Dress shoes
Shorts/ Capris/ Pants
Sweater or warm shirt
Wide-brimmed hat
Tank/ Halter/ Sleeveless tops
Workout clothes/ Tennis shoes
Comb/ Brush
Deodorant
Tampons/ Pads/ Pantyliners
Razor or other
Makeup/ Makeup remover
Moisturizer/ SPF/ Skin care products
Toothbrush/ Other oral hygiene
Shampoo/ Conditioner/ Styling products
Hair styling tools and accessories.
Personalize Your List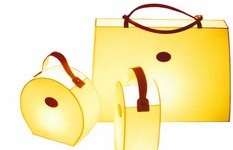 Add your own items that are specific to this trip eg. wedding dress, lucky golf club, etc. and ta da you have a personalized vacation packing list.
Packing light is an art - and one well worth learning if you'd rather enjoy the journey than babysit piles of luggage. Every seasoned traveler will give you this valuable piece of travel packing advice.
~ Travel Light ~
Have A Great Story About This Topic?
Do you have a great story about this? Share it!
What Other Visitors Have Said
Click below to see contributions from other visitors to this page...

One more thing

Don't forget to bring the Aloe Vera just in case! Sunburn can be a mood killer on a vacation to the beach. For people with lighter skin, sunburn …
Do You Have A Comment or Packing Idea?

Share your great packing ideas with other travelers.
Your Comments

Have a comment or idea? Share your thoughts here.
More Vacation Packing Checklists
Flashpacking
Going Sailing? Here's the gear you'll need.