Travel Resources and Relevant Links
There are many great resources for travelers on the internet.
Rather than re-invent the wheel we'll link you to some of the most informative travel resources on the world wide web.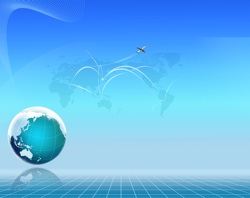 Our Travel Resources page covers every aspect of travel from planning and packing (that's us) to currency exchange rates, weather forecasts, health alerts, travel advisories, fabulous destinations and the like.

All of them, things you need to know when you're planning a vacation.

Below you'll find links and loads of information from people in the know.
Rent a gorgeous villa in the location of your dreams. TripAdvisor dishes up hundreds of thousnads of fantastic properties. Check here to find your dream accommodations.
General Travel Resources
Weather Warnings
Currency Exchange
Here's the place to check how other currencies compare with yours.
Center for Disease Control
Find information regarding all aspects of health and travel here.
New York City Vacation Rentals
Find the perfect New York City vacation rental on TripAdvisor.
Vacation Destinations and Events.
Plan a Cape Town family holiday to remember!
(Opens in a new window)
Festival Pig
- Festivalpig.com has been to the world's greatest festivals and has photos, secret tips and all the details you want. Getaway inspiration Guaranteed !
At Yorkshire Visitors Guide.com we're putting together the best collection of places to see and things to do on a visit to Yorkshire. Why not pop over and see what's on offer?...
Camping in Australia
- Explore Australia's Outback.
Exploring The Outer Banks
is your resource for planning a fun and successful family vacation at the Outer Banks of North Carolina.
Marrakech
- Espace Maroc is an online booking website for Riads, villas, apartments, cars; for all kinds of tenancies in Marrakech, Fez, Meknes, Essaouira, Ouarzazate , Rabat and everywhere in Morocco. This platform allows you to check availability of accommodations, benefit from Òlast minutesÓ promotions and keep you up to date on the best places for entertainment, leisure and restaurants in Marrakech.
Experience Ketchikan
is a fabulous resource for those who are heading North to Alaska. Everything you need to know about the Ketchikan Experience.
Travel Modes
Everything About RVing
Whether you are new to RVing and camping or a veteran, Everything About RVing has something for you. We know that Going Camping in an RV is fun and we hope that visiting our site makes it even more fun. We give you excellent information about RVs, Camping and the RV Lifestyle.
These links are here to make vacation planning easier for our visitors. If there are resources that you would like to see included on this page please Contact Us