Disney World Packing List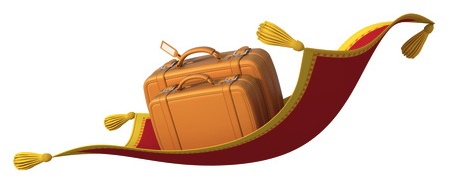 The Walt Disney World Packing List will help to save you from buying essentials at super inflated prices.



Adults and Teens - Disney World Packing List


The Packable Pack

Ultralight Packable Travel Backpack Daypack
Perfect for all of your excursions and super comfortable for carrying the stuff you might need while you're on-the-go.
 
The pack itself is super light weight which makes it easy to include in your luggage and when you unfold it into it's 20 liter size you'll be happily surprised at how well built it is.

If 20 liters (5 gallons) isn't big enough there's a 30 liter size too!
Choose from an assortment of colors.


Personal Disney World Packing List - Everyone

Dental care products - Toothpaste, toothbrush, floss
Hair care - Brush/comb, products, clips, pony holders, bands, etc.
Medications - Any prescription or essential medications, herbals and vitamins.
Analgesic - Over-the-counter pain medication like Tylenol, Advil or ASA.
Bandaids/moleskin - Footsavers
Skin care
Shower products - Shampoo, conditioner, body wash
Personal hygiene


Kids Disney World Packing List

Points to Remember
Everyone will be wearing a complete outfit of clothing and you can subtract those items from their list.
Make adjustments according to each child's preference - some girls would rather wear dresses than pants. Switch some T-shirts to button
 shirts. Convertible pants that the legs zip off of can be substituted for shorts and pants.
Only you know that Ellie won't go anywhere without "Pink Bunny".
2 sets swimwear
Towel - For waterpark
4 underwear
3 pair of socks
3 pair shorts
3 sleeveless T-shirts
3 short sleeved T-shirts
1 Long sleeved shirt
1 Dress
2 pair pants - Or a skirt or capri pants
2 sets of PJ's
Shoes and sandals or flip-flops
1 warm layer - sweater, jacket, sweatshirt
1 packable rain jacket
Mouse ears, princess dress, other special park attire.
Kid sized pack - Skip Hop Zoo Pack Little Kid Backpack


What to Take When You Go To The Park
Skip Hop Zoo Pack Little Kid Backpack
Your life will be easier if each of the kids carries their own stuff and they're going to want to do just that with these colorful zoo animal mini packs.
Pick their favorite animal and you might have a hard time getting it off them.
Big enough for beach and waterpark days and compact enough for the little'uns.
Here's a list of what goes into the backpack for a day at the park.
Check out what to pack in a beach bag for pool and waterpark days.


Getting it Together
The Mother of all packing lists offers a complete travel packing list for vacationers that includes personal items. Find it here.
Choose a tall landmark at each park (easy to see from all points in the park) where you'll meet if you get separated and get out there and enjoy!


Secret Disney World Travel Tips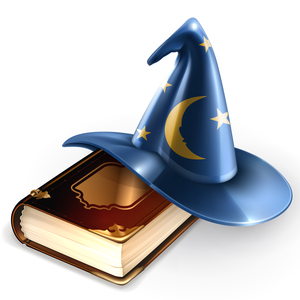 Walt Disney World Secrets make for a magical vacation.
Save money and get Perks and VIP treatment for you, the kids and the grandkids.
Few places in the world evoke such happy family memories as WDW and, believe it or not you can have even better memories for less money!.
Here's the magic potion for the best family vacation ever.



Is Disney World in Your Future? Travel Tips for a Better Trip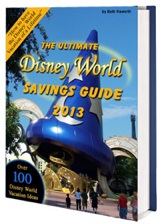 Without a guide like this one you'll be channeled toward the most expensive accommodations, food and souvenirs - not necessarily the best, just the most expensive.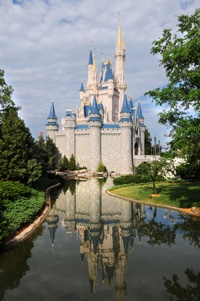 A former Disney cast member, Beth is now a best selling travel writer. Here she has combined her skills as a writer with her knowledge of everything Disney World to come up with the Best WDW Travel Guide in cyberspace or print.
After seeing so many vacationers making costly decisions because they just didn't know any alternatives, Beth decided to share some insightful and creative ways to save big bucks on a Walt Disney World Vacation.
However, if you're like most travelers you want a great vacation for LESS money and that's what this book is going to give you - affordable Disney family vacations.
It's not just Walt Disney World secrets either, there are tips for making your entire Vacation to Orlando, Florida ultra magical while saving hundreds, or even thousands of dollars on the trip.
Of course you'll save money but it's more than that, it's also about making this holiday the one the family talks about for decades, creating memories the kids will revisit agian and again throughout their lifetime.
Where to stay, yummy but inexpensive places to eat, saving on souvenirs, what else to see while you're in the area, arranging VIP treatment, what's a bargain and what's not - Beth will amaze you with a wealth of information that covers every detail of your trip to Orlando.
You'll learn how to access perks on and off the grounds and deftly navigate around the money pits that claim the not-so-savvy newbies.
Always Current - Updated Disney World Travel Tips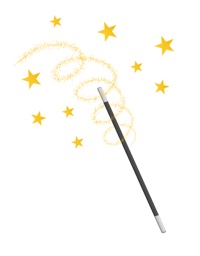 Here's one of the best parts. The book is updated regularly (the magic of the web) and you are entitled to every future update at no extra cost - so, it's always current!
Having Beth's guide is like having a friend that lives in Orlando - a very knowledgeable friend (or maybe a Fairy Godmother) who keeps up with the goings on.
Seriously, if you're planning a trip to WDW you can't afford not to have a closer look.


How Will You be Traveling to Walt Disney World?

Top of Page - Disney world packing list