Road Trip Packing List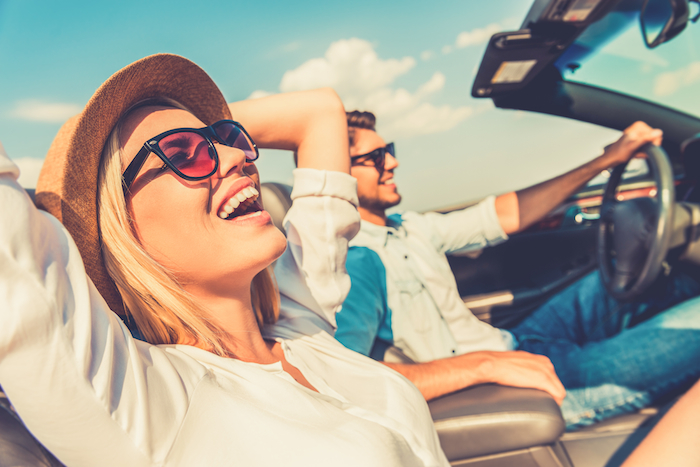 Journey by Road
A Road Trip Packing List that includes all the essentials for travel by car.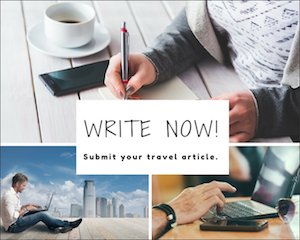 Here, you'll find all those packing for a road trip ideas that turn a journey by automobile, into treasured memories. We've got tons of car trip tips whether you're going to Grandma's house or across the continent.
Preparing your residence for your absence, trip planning, making appointments, securing travel documents - our vacation planning pages offer tips and lists for every step.
No matter where you're going, vacation packing begins with this list of personal essentials.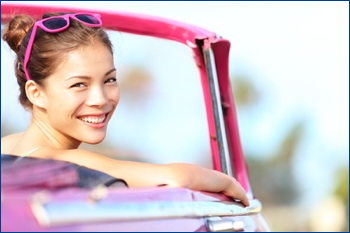 There's no denying that air travel is faster but it's hard to smell the flowers or dangle your feet in crystal pools of branch water from 30,000 feet in the air. Travel by car, is about the journey as much as the destination.
Pillows and blankets stowed on the back seat, the cooler within easy reach and our favourite traveling tunes making the trip with us. We're going on a road trip!

Road Trip Packing List - Vehicle Emergency Kit

Flashlight, roadside signal flares or reflective cones/warning signs
First aid kit.
Booster cables, vise grips, 3/8ths drive socket set, set of combination wrenches, crescent wrench, multiple tip screwdriver.
Gallon jug of water.
Extra washer fluid, oil, transmission oil, brake fluid
Rags, workshop towels, old blanket.
Gloves, coveralls.
Spare belts (alternator, fan and air conditioner belts)
Folding shovel.
Candle, warm clothes, heavy blanket (for winter travel)
Non perishable food and drinking water

Road Trip Packing List - Along For The Ride

Blankets and pillows
Music
Folding chairs
Portable table
Reading material
Duct tape & WD40
Camera
Cash - for toll roads
GPS
Binoculars
Wet wipes
Puzzle books and quiet toys for kids.
Disposable cameras for the kids.
Pen, pencil, notepad
Tissues, toilet tissue, paper towel
Small bags for garbage
Maps and directions
Bird identification book.

Road Trip Packing List - In The Cooler

For Lengthy Trips

Pack a cooler of easy to eat snacks and cold drinks or thermoses of coffee, hot tea, cocoa or soup

Here are some suggestions for packing a cooler. Add or subtract items according to what you and your companions like.
Take along a portable grill and add some smokies, burgers or chicken wings to the menu.
juice boxes, soft drinks, water, chocolate milk
cheese, hummus
tuna salad, egg salad
marinated vegetables, macaroni salad, potato salad.
grapes, berries, watermelon, oranges, pineapple (cut up)
sliced meat
hard boiled eggs
butter, marg, olive oil, balsamic vinegar, etc.
carrot sticks, celery, cucumber, sweet pepper
olives, pickles, etc.
Zip lock bags fit nicely into a cooler and shrink as the food is consumed.
That leaves more room for cold drinks and fresh snacks you purchase along the way.

We like to keep fruit and vegetables in zip lock bags cut up and ready to eat.
Toothpicks make handy tools for eating chunky stuff when you're on the move.


Non-Cooler Food Items to Pack

Reminder
No road trip packing list is complete without Big Green Garbage Bags.

Keep a few in your vehicle (safely stowed away from children) for ~ trash bags, rain gear, treasure holders, ties and slings for first aid, wet or soiled clothing ...

smoked oysters
french bread
crackers
chocolate, chocolate, chocolate
nuts, chips, pretzels, cheezies, etc.
Throw in a butter knife, sharp knife, Spork 4-Pack
, corkscrew, (a swiss army knife incorporates several necessary items) napkins, toothpicks, small cutting board, paper plates and bowls and maybe a go cup for each traveler...and you're set.
Here's a complete Road Trip Food List.
Bring your favourite music CD's, iPod or a satellite radio for times when radio signals are out of range.
If it will take more than one day to reach your destination, pack a separate overnight bag or giant ziplock bag with travel outfits, bathing suit, night clothes, medications and toiletries. It'll keep things neater if you don't have to root through your carefully packed luggage for a one night stop.


More Road Trip Savvy
Coleman Road Trip Grill


Top of page - Road trip packing list
Home
> Road trip packing list