Family Vacation Packing List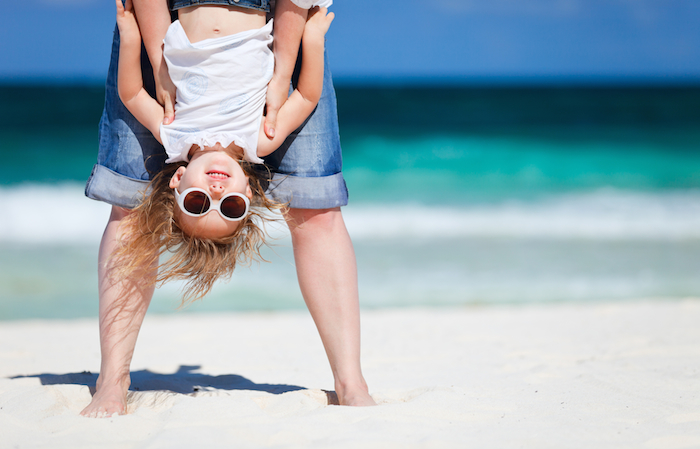 What to pack for a Family Vacation.
Checklists for people - big and small.
Personal gear for Her and Him and in case there are more of you we've got every member of the family covered!
When you're done with this family vacation packing list head over to the  Mother of all vacation packing lists which covers documentation, electronics, medical essentials and interesting miscellaneous items.


His Vacation Packing Checklists
Underwear, Socks
Hat, Cap, Wide brim
Pants, Shorts
Pajamas, Robe, Slippers

 Suit
Sports jacket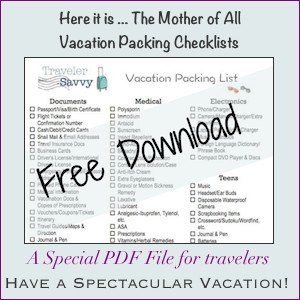 Swim suit
Workout clothes & Gear
Comb, Brush
Deodorant
Lip balm
Shaving kit, Shaving Cream
Casual shirt, T-shirts, Dress shirts
Dress shoes, Sandals, Athletic shoes
Belts, Suspenders, Ties, Tie pins
Shampoo, Conditioner, Styling Products
Toothbrush, Oral hygiene products
Packing Tip
For each person in your party, include an out-of-season outfit.
If your destination is hot, pack 1 cool weather outfit and if you're heading to a cool climate, pack a hot weather outfit.

Her Family Vacation Packing List

Bathing suit and coverup
Bras, Panties, Spanx, Slip, Bodysuit, Socks
Lingerie, Sleep shirt, Robe, Slippers
Jewelry, Accessories
Skirt, Blouse, Dress
Blouse, Jacket, Chemise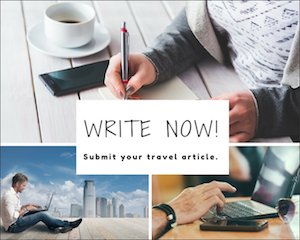 Sarong, Pareo
Sandals, Flip-flops, Dress shoes
Shorts, Capris, Pants, Skort
Sweater, Hoodie, Jacket, Warm Shirt
Wide-brimmed hat
Tank, Halter, Sleeveless tops
Workout clothes & Gear, Tennis shoes
Comb, Brush
Deodorant
Tampons, Pads, Pantyliners
Razor or other
Makeup, Makeup remover
Moisturizer, SPF, Skin care products
Toothbrush, Other oral hygiene
Shampoo, Conditioner, Styling products
Hair styling tools & Accessories

Personalize Your List
Add your own items that are specific to this trip, eg. wedding dress, lucky golf club, etc.  and ta da you have a personalized vacation packing list.
 
Get the kids on board by including their favorite things. If you can squeeze them in, packing that Spiderman T-shirt or the sparkly tutu will go a long way toward gaining the kids' cooperation.


Clothing for the Kids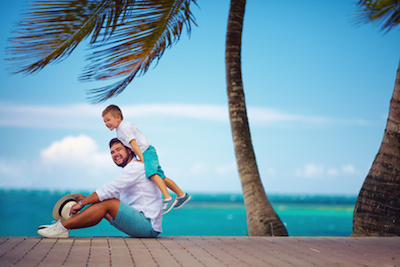 Sleepwear
Underwear, Socks
Shoes, Flip flops, Boots
Hats, Sunglasses
Jacket, Sweater
Shirts, Blouses, T-shirts, Rompers
Pants, Shorts, Skirts, Skorts, Dresses
Packing Tip
Roll each outfit together including socks and underwear to make it easy to get a day's clothing without rummaging through everything.

Bath & Body
Dr. Bronner's Castile Soap. *See below.
Toothbrush/ paste
Brush/ comb
Hair accessories
Sunscreen
Bug deterrent
*Pack just ONE soap for everything ... Dr. Bronner's Fair Trade & Organic Unscented Castile Liquid Soap
is ideal for every purpose, shampoo, body wash, laundry, dishes even baby bottles. One little bottle will keep everything and every body squeaky clean.
It's also available in bar form (click photo above) to make it super simple to pack ... even in your carry on.


Miscellaneous - Family Vacation Packing List
Snacks
Vitamins
Bandaids
Night light or book light to clip on their pillow.
Rain jacket and boots

When Traveling with Young Children

Bibs
Onesies
Bottle, pacifiers, sippy cup
Puzzles, coloring books, story books
Favourite toy, blanket
Diapers, Pull ups
Swim diapers or Baby Board Shorts
Wipes
Waterproof sheet
Batteries for special toys
Recent photos of your child in case they get lost
Childproofing items (velcro wraps, twist ties, clothes pins, pipe cleaners) to keep cords and drapes up, electrical outlet and doorknob covers


When Traveling by Car With Little Ones




Documentation - Family Vacation Packing List
Important Tip
E-mail yourself a scanned copy of the photo page of everyone's passport.

Passport.


Vaccination records.


Contact information for Pediatrician and Dentist.


Prescriptions and generic names of essential medications.


Legal documentation if you share custody of child/children and are taking them out of the country or if you are bringing someone else's children.




Family Vacation Packing List for Adolescents & Teens
Music - iPod with headset.
Disposable camera, waterproof.
Scrapbooking items.
Puzzle books - Suduko, Wordfind, etc..
Journal, Funky pens and pencils.
Batteries and rechargers.
Books, Magazines.
Electronic games.
DVD's and portable player.



More Vacation Tips