A Little About Us

Mostly, it's me, Deb that puts the site together but our story is About Us,  Captain Joe and me.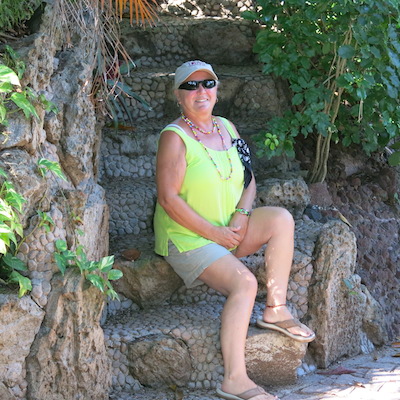 We started out as a couple of prairie chickens in Alberta, Canada where we both grew up, Joe, on the farm and me in the big City of Edmonton.
By the time we met I was already a family of three, myself and 2 daughters, and we
blended seamlessly into a family of 4.
Over time life happened, we married and moved to an acreage adjacent to the family farm. Joe farmed and I began teaching first aid classes and almost accidentally became an EMT-A and joined the local ambulance service in Drumheller.

The Bubble Bursts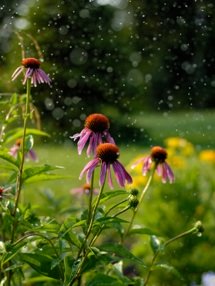 Tragically, my oldest daughter died at the age of 22 after having been diagnosed with AIDS when she was 16. It was a very dark time but it turned out to also be a time of enlightenment.
The organic echinacea project that we'd started on our little acreage meant that we spent a lot of solitary time close to the earth for the 4 years it took the root to mature into a marketable size.
We found it very therapeutic and it gave us a lot of time to think about what life really meant and what we really wanted from it.
We began to make some decisions that completely turned our life right side up.

The World Slowly Rights Itself
We started to dream about a life on the sea ... and then we learned to sail ... and before we knew it we had uprooted our lives, sold the acreage, bought a sailboat and began dividing our time between Canada and Mexico.
It was at about this time that this website was born.
It sounds like it all happened so fast but it took 7 years from "The Decision" until
we bought "Pacific Jade" in Mazatlan, Mexico.

Life In Mexico
Now winters are spent aboard the boat in Mexico on the Pacific coast.
Life aboard is relaxed and transient with a healthy dose of boat projects thrown in to
  keep us from falling into a drunken abyss. There is also website work to be done
especially when we have internet access.
Sometimes we take road trips inland to explore the Mexican villages. Other times we
spend hours swimming, beach walking, snorkeling, reading and plopping then sailing off to the next place with like minded people.

Plopping? Oh that's sort of like bar hopping but it's usually done barefoot on the beach in palapas.
At the end of the season we complete as many projects as possible on our beloved boat,  put her to bed and fly home.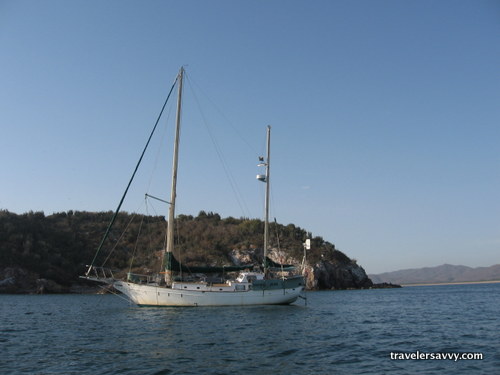 Read more about our travels and check out our photos here.

Summers in Canada Are a Bustle of Activity

When we arrive in Canada we have many family and friends to reconnect with in Alberta before we pack up the truck and head West to British Columbia.

We spend our summers working - for several years we took care of a small marina on Salt Spring Island. Now we live a short ferry ride away and Joe works for BC Ferries in the summers while I find some summer work and we build up the cruising kitty.
Our not-so-young-anymore grandsons live nearby and we spend as much quality time as possible with them and our daughter while we're there.

When the work season is over for the year we travel back to Alberta to  attend family events, and visit with a close circle of family and friends  to round things out. Then we get on a plane to Mexico to live on the boat for the winter and start the cycle over again.

So that's a little about us and how we got here. Stay in touch, we'd love to hear from you.

Top of About Us page