Dental Vacation in Mexico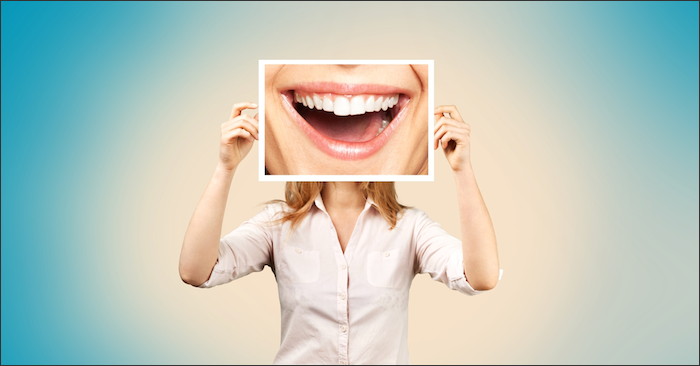 Putting the Fun Back Into Tooth Maintenance


Plan a Dental Vacation to Mexico
You'll be smiling from ear to ear - and not just to show off the great tooth care you received.
Vacation dentistry can save you enough money on your procedures to pay for the entire vacation ... and still have cash left over.
If you don't have dental insurance - and sometimes even if you do - combining a vacation with some tooth maintenance is often cheaper than paying to have the work done in your own country.
The trick - of course - is to find well educated, highly experienced dentists who are very favorably regarded by their patients.
That's what this page is about. Here are the Dentists we recommend in our favorite Mexican ports.
MAZATLAN Dental Vacation

Dr. Paty Ascencio

Dr Patricia Ascencio is fondly referred to as Dr Paty by her patients ... who are numerous and devoted.
She specializes in treating patients from Canada and the United States so she and her reception staff speak English fluently making it easy to communicate your needs and to clearly understand and make a plan for your care.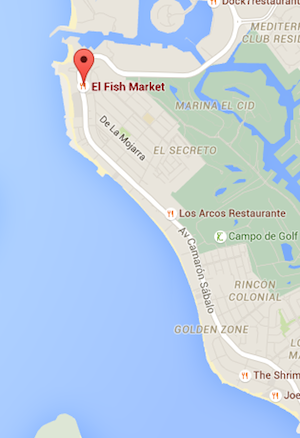 The office is ideally located at the Northern end of the "Golden Zone", Mazatlan's beach district amid hotels, restaurants, shopping and 1 block from the beach. Right beside "El Fish Market" which is a fantastic place to eat if you like fresh seafood.
Trained in Guadalajara - one of the best dental Universities on the planet - Dr. Ascencio consistently attends upgrading seminars to keep her skills current. You can check out her credentials here.
If you have an estimate from your dentist - what needs to be done and how much each procedure will cost - check here to compare the cost of getting your work done by Dr. Paty. Prices are quoted in pesos so run it through a currency converter to see the cost in your own currency. It'll also help you to figure out a time frame for completing the work needed.
To be perfectly honest with you, I haven't been to Dr. Paty (other than a brief visit to the office where I met her husband). She is featured here because of the overwhelming number of people I know who HAVE been to her and can't say enough good things about the care they've received.

Where to Stay
$$$$ - Pueblo Bonito Hotel
Right on the beach, its convenient location across the street from Dr. Paty's office makes the Pueblo Bonito a perfect choice for a luxurious all-inclusive dental vacation.
The Pueblo Bonito staff takes pride in their hotel and extend themselves to make your stay as comfortable as possible.
All of the accommodations are suites and include things like water aerobics and cooking classes.
There are several fabulous restaurants on the premises that range from casual-a-la-carte to dress-to-the-nines elegance. The breakfast buffet is so killer that we go there for special occasions. The shrimp omelette is delectable.
The grounds, where flamingos and turtles roam, are exquisitely groomed and feature pool areas and lounge chairs steps away from the beach and restaurants.
.....
$$$ - El Cid Marina Beach Hotel
The El Cid Marina is situated within easy walking distance to Dr Paty's office.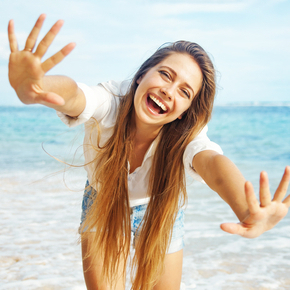 Right at Marina El Cid this hotel offers everything you'd expect from a beach hotel with the addition of docks and beautiful yachts thrown in.
The property surrounds a marina and offers a luscious swimming pool, a little bar, tienda, laundry and restaurants. Clean rooms and friendly staff are just the norm in this lovely hotel.
A short hop across the harbour entrance there's a beautiful beach dotted with palapa umbrellas where friendly waiters bear sarsaparillas to your lounge chair. The little water taxi makes a trip across every 10 minutes or so.
This is also the marina from where the pleasure boats leave for a variety of day tours. Everything from catamaran trips to Deer Island or Stone Island to deep sea fishing adventures are accessible right from the marina docks.
.....
LOS ALGODONES Dental Vacation


Chances are that if you know someone who is receiving dental treatment in Mexico, they're having the work done in Los Algodones.
Just across the California/Arizona border into Baja, Mexico lies this little town with a huge reputation.
The town caters to Snowbirds and seniors (kind of like a Disneyland for retirees) but even pediatric care is available here.
Reminder
Note the generic name of any medications you intend to pick up while there.

It's not just about dentistry either, this is the go-to place for optical care and medications too.
I found out about it from a well traveled cousin who mentioned that they were going for their second trip to have more work done.
Sharon likes a Dr. called La Cholla but all you have to do is ask around when you get there for opinions on every practitioner in town.

They stay in Yuma at La Fuente and make the short, 7 mile drive to Los Algodones on appointment days.
The Quechan Indian Nation is right at the border on the US side and have paved a pay parking area where you can park and walk across the border. Within 3 blocks of the crossing there are 10 dental offices offering a variety of services from cleanings to orthodontal to implants to surgical procedures.
Where to stay: La Fuente in Yuma is a "great little place and not overpriced". The pool area is a fabulous place to spend time chilling during the fun part of your dental vacation.
.....

More Savvy Traveling