Best Travel Bags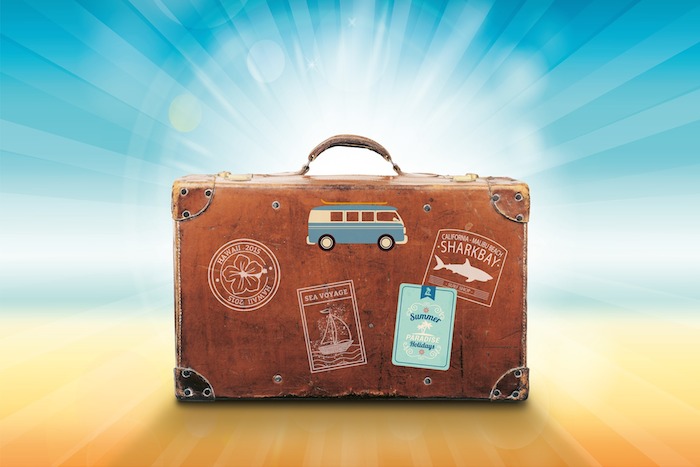 Luggage Savvy from 2 Travel Junkies

Your most important stuff is packed in your luggage when you're underway. The best travel bags for you will depend on your travel style and preference.
There's a lot to say about the different luggage types, more than would comfortably fit on one page.

Click the photo or link of each of the 6 different styles of luggage below for in depth information about each and links to our favorites.

The Duffel Bag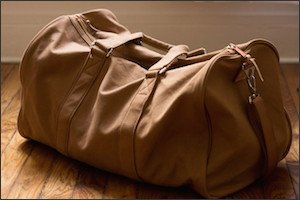 The simplest of all the bags, the good old duffle bag is soft sided and carried by hand or over the shoulder.
First choice for sailors and outdoor adventurers a duffel holds the goods together without needing it's own room when it's stowed.
Hard Sided Luggage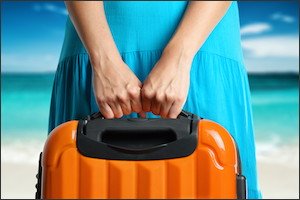 Hard bodied luggage is rigid, lockable and almost always fitted with wheels.
The materials used range from aluminum to polycarbonate to ABS so it's ideal for bringing fragile souvenirs home and difficult for light fingered culprits to access.

The Rolling Bag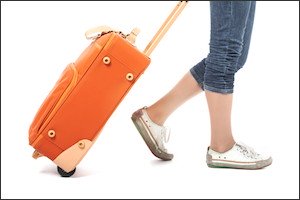 The rolling flight bag can be hard or soft sided, has a telescoping handle and pulls behind you on 2 wheels as you walk.
The black roller is by far the most popular but are they the best travel bags for everyone?

The Spinner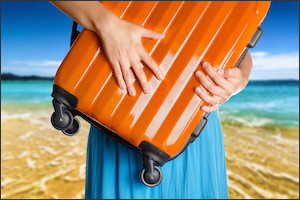 Spinner luggage has 4 multi directional wheels which means the bag can be rolled alongside at a heel or pulled behind on 2 wheels like a roller.
This configuration makes handling larger suitcases a breeze.

Garment Bag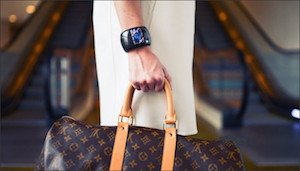 Suit travel bags are an absolute must when your travel itinerary involves formal events and cocktail parties.
Your most smashing outfits will be well protected and wrinkle free when transported by garment bag.
Choose this luggage for cruises and destination weddings.


Carry On Backpacks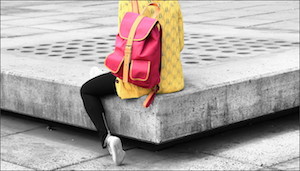 The backpack is our most used piece of luggage simply because it serves so many purposes.
It starts as a carry-on bag and quickly morphs into an expedition carry-all when we arrive.
Ideal for all kinds of travel.



The Best Travel Bags All Have These Things in Common - No Matter Which Style You Choose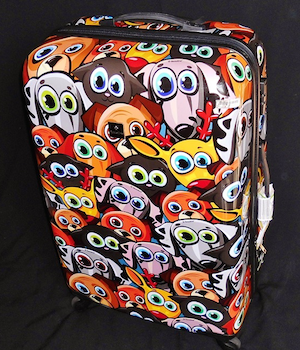 Easy to Spot - Make your bags stand out by choosing colors, patterns and styles that are easy to spot at the luggage carousel or overhead bin. If it's lost or stolen it'll be easy to describe. If you have a common style and color (like a black rolling bag), jazz it up with a stencil and glitter pens or anything that will make your bag unique, be obvious from a distance and not get caught on mechanisms.

Light in Weight - If you carry your bags for ANY amount of time (and you will) eventually every ounce that's  making the journey with you. Make sure your actual bags are light and remove any clunky or weighty decorative touches if they don't improve the function of the luggage.

Easy to Manage - Inflexibility combined with too much weight and size can make a bag difficult to handle when you're traveling and almost impossible to store when you're not. Extra large, rigid suitcases are unwieldy and hold so much that the temptation to over pack is hard to ignore.

Compact - Learn to pack smarter and you'll be amazed at how little luggage you actually need. Stay well within the allowable size limits for the airlines you normally use. Compact carry-ons are less likely to be selected to be checked when the overhead bins are reaching capacity.

Durability - Some of your favorite things are in your luggage and the thin skin of your bag is responsible for transporting them intact. Check stitching at the seams and corners for triple stitching and materials and zippers for worthiness.

Stability - Your luggage spends a lot of time just standing around - waiting in line at airports and stations, on the sidewalk while you hail a taxi and in hotel rooms. It should stand up on its own without any help from you, no matter how full or empty it is.


There's so Much to Know About Luggage

Tips For Packing a Suitcase
Carry On Luggage
Carry on Bags

Top of page - best travel bags