Luggage Restrictions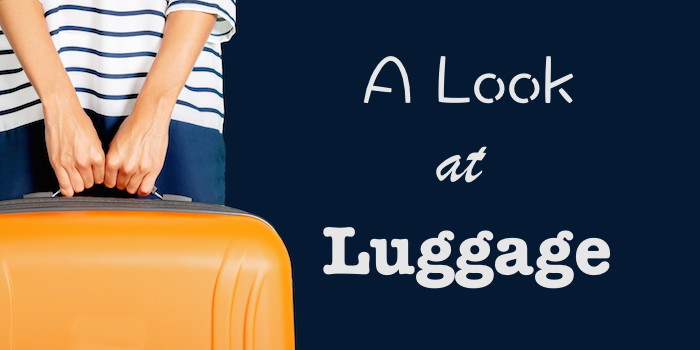 Luggage Restrictions and airline baggage allowance rules are in a constant state of change. Find out the current baggage rules at your airline.
Remember

Try to divide the weight evenly. Even if you're traveling with several bags - no single bag can exceed the weight limits.

Don't let luggage restrictions put a damper on your vacation plans. Check your carrier's baggage allowance regulations before your flight and know what the per person baggage allowance is before you start packing.
A little advance planning can ensure that you're not waving goodbye to a favorite item when your plane takes off (or paying hundreds of extra dollars to bring it along).
Know before you go and waltz in and out of the airport like a seasoned pro.
Here, we'll link you directly to the baggage information pages for major airlines.

Luggage Restrictions on Major Airlines

Air Jamaica - see Caribbean Airlines below
Tango - See Air Canada
US Air, US Airways, Airline Baggage Regulations
West Jet Baggage allowance.
If you don't see your carrier listed you will probably find it
here
.

Other Available Options

Shipping bulky clothing home once it's served its purpose can really take a load off. If your travels have led you closer to the equator or encompass more than one season, shipping seasonal clothes home via cargo carriers can be a good option to reduce your load.

What's My Baggage Allowance?

Airline baggage restrictions are constantly being altered to keep up with global changes. Although many carriers have adopted similar changes they all have their differences.

New airline baggage regulations restrict weight, size or both (if an item is overweight and oversized, you'll be charged both fees).

Packing double duty items has never been more important. Some of the Majors (American Airlines for instance) are charging $15.00 for the first checked bag and $25.00 for the second, while others allow one checked bag free and charge a fee for the second. In most cases a third bag will be charged as much as $250.00 each way!

Packing light can save you hundreds of dollars on your flight, make you look like a seasoned traveler and the lighter load will make the journey much more enjoyable. Pack what you think you'll need, then take half of it out.

To find the luggage restrictions for your trip check with the individual airline the day prior to your trip.


More Tips and Vacation Packing Information

Top of Page