Day Before Vacation To Do List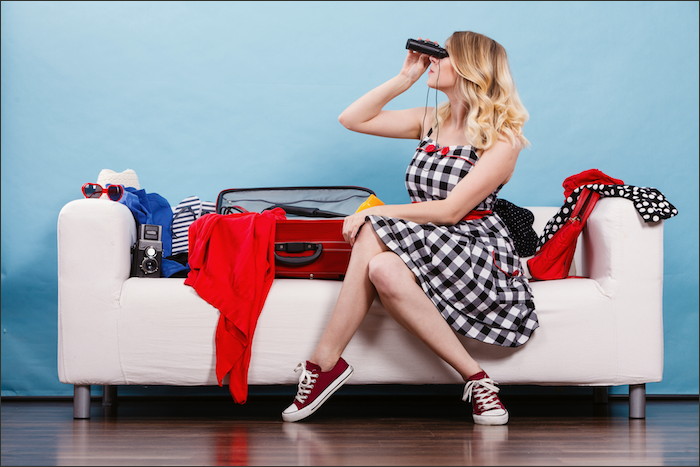 Finding it Hard To Stay Focused?

Travel preparation information for the Day Before Vacation - Tips, Lists & Advice to keep you on track

You'll find travel packing tips and preparation information to keep the ball in the air at home while you're gallivanting in paradise.  From vacation packing to household to-do lists, it's all here.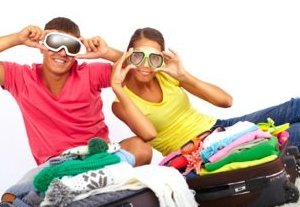 By now the excitement has built to a barely suppressed  scream and you are surrounded by a gigantic pile of items that you're pretty sure you can't live without.

The time has come to honestly evaluate the items you intend to take, and ready the house for your absence.



Things To Do The Day Before Vacation

Confirm Flights - Most airlines recommend that you confirm your flights 24 hours prior to departure. It's very simple to do it online or by phone.


Documents - Scan and e-mail to yourself a copy of your important documents like passport, driver's license, insurance and travel visas and prescriptions.


Luggage - Pack your luggage and carry it up and down the stairs a few times to see if you can carry it comfortably.
Duffels contain all of your belongings without adding much to the overall weight of your bags, an important consideration if you'll be flying or sailing.
Our pages on travel packing advice and airline luggage restrictions offer information and tips for vacation packing no matter where you journey.


Charge Batteries - Make sure all batteries have a full charge and that you've packed all necessary chargers.


Reading Material - Select books and magazines to take with you - especially if you'll visit a country that speaks a language different from yours. It can be difficult to find books in your language in some places.
Check out our best books list great vacation reads. A Kindle Reader is a perfect way to take a number of books without adding weight to your luggage.


Indoor Herb Gardens & House Plants - If you move your herb garden and house plants to an area with indirect light, water thoroughly and keep the temperature cool, your plants will be fine for 2 weeks.
A bathtub or shower is a perfect place to keep them if there's a window in your bathroom.
Propping clear plastic bags (dry cleaning bags work well) over the plants, provides a greenhouse like effect. Poke lengths of bamboo into the soil to keep your plastic tent from collapsing onto the plants.


Laundry & Dry Cleaning - Finish any laundry and wash last minute delicates to be packed. Pick up any dry cleaning or alterations you've had done.


Newspaper Delivery - Cancel your newspaper delivery or offer it to a neighbor if they agree to pick it up daily.


Prepare Vehicle - Fuel up, wash, vacuum, check tire pressure, etc.. If you'll be traveling by car check out our Road Trip Packing List for a complete list along with tips and ideas for a safe and memorable journey by vehicle.

 



Fridge - Clean out perishables and turn your fridge to its most energy efficient setting.


Set Timers - Lights and radios give a house that "somebody's home" feel. Set them to come on at times of the day when you would usually be home.


Organize Envelope Contents - Now is the time to sort through the envelope - remember the envelope you started here when the trip seemed ages away.
Have 5 or so file folders or envelopes at hand and sort the contents of your envelope into as many files as needed.
One file goes with you, one stays at home, make as many files as needed for house sitters, family members, neighbors, caretakers, etc.


Return Items - Movie rentals, library books, borrowed items, etc.


More Trip Planning Pages

4 - 6 months before vacation - The planning phase.
6 weeks before vacation

Top of page - The day before vacation