2 Weeks Prior to Vacation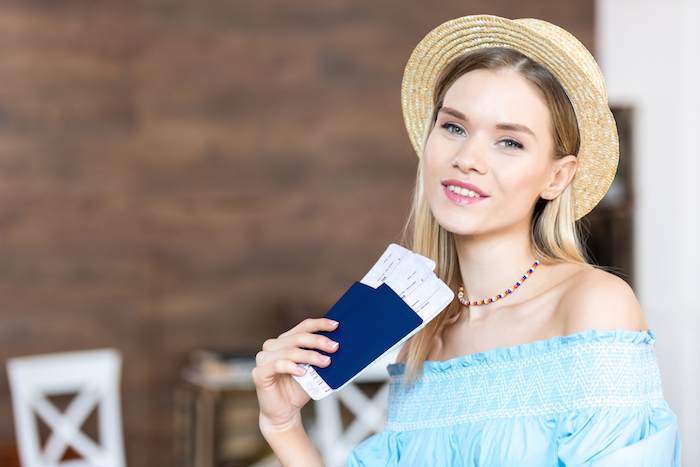 Pre-Vacation to do List

If you haven't started going over your packing list yet 2 weeks prior to leaving is definitely the time to start thinking about the luggage you'll take and what's going to go in it.
Just a Note

Resist the urge to publish your vacation itinerary on Facebook or any other social network.
Announcing that your house will be empty for a period of time could be considered an invitation for the unscrupulous.

From ensuring that your home and belongings will be secure to dropping off dry cleaning to obtaining enough prescription medication to last until a week after you get home, our vacation planning guide makes sure you've got a handle on the preparations even though your mind is filled with images of your upcoming trip.

Our 2 Weeks Prior page is number 5 in the "Getting Ready for Vacation" series and it covers all of the little details that need to be addressed about 14 days before you go.

Here's our handy list of things that need to be done ... or at least started, a fortnight or so before you leave on vacation.


Things To Do 2 Weeks Prior to Leaving

Dry Cleaning - Make a trip to the cleaners 2 weeks prior to vacation with items that need to be cleaned.


Mail - Arrange to have your mail picked up, forwarded, or put aside for the duration of your stay.


Bank - Purchase foreign currency. Set up internet banking or direct payments to take care of bills while you're away.


Confirm Reservations - 2 Weeks Prior to departure is a good time to confirm flight, accommodation and yacht reservations while you can still do something about any glitches.


Home Security - Hire a service or ask a trusted neighbor or friend to check your home. Leave them with a list of emergency numbers in case there's a problem with the house while you're away. Many insurance companies require daily checks for your insurance to remain valid.
Ask a neighbor or one of their kids to park in your driveway while you're gone and to possibly take a garbage bin to the curb on collection day. Arrange lawn care, gardening, snow removal and/or indoor plant care.



Vehicles Left at Home - If the weather at home will be very hot or cold, arrange to have your vehicles started once a week.


Check Prescriptions - Make sure you have enough medication to last until at least a week after your return. Don't forget to get a copy of your prescription for your document envelope and carry the generic names of all meds in case of emergency.


Currency - Order money from your financial institution if you'll be using a different currency. Check rates of exchange on any foreign currencies here  XE.com Personal Currency Assistant.



Insurance - Review insurance policy expiration dates and ensure that belongings that you leave at home as well as those that accompany you will be adequately covered.


Whiten Teeth - If you're going to do it at home, 2 Weeks Prior to your departure date is a good time to start a tooth whitening program. I make a mixture of coconut oil and baking soda - about half and half - and we brush our teeth with that for a week or so to brighten them for vacation.

Copy Documents -  Make 2 or more copies each of:

Credit card numbers 

ID page of your passport 

Flight tickets or confirmation numbers 

Medical and Trip insurance policies 

Prescriptions - ask the Pharmacist for a copy when you get the prescription filled
Travel Visas (find out here if you'll need a visa for your trip)

Travel itinerary
One copy should go into a secure place at home, Keep one with you in your luggage or hotel safe.


Contact Information - Compile a list of phone numbers, e-mail and snail mail addresses to stay in touch or send postcards. Credit card emergency number, Bank emergency telephone number.
Credit Companies - Let your credit card company know that you will be traveling and to expect charges from your intended destination. Don't forget to include any stopovers.



More Travel Preparation Information

6 months before vacation
4 - 6 weeks prior to vacation
3 weeks before leaving

Top of Page - 2 weeks prior to vacation