Vacation House Swap
Trade Houses with Like-Minded Travelers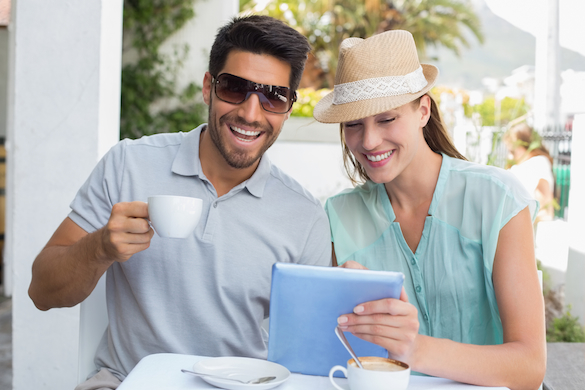 Are you looking for a more authentic experience while you vacation? The vacation house swap is perfect for travelers who want to make a deeper connection to a place.
Do you have a home or interesting living space and a yen for travel?
Whether your journeys are short or long, to distant places or the next city over, your home can be one of your biggest vacation assets.
Rather than closing up and leaving it vacant - but trying to make it look occupied - swap houses with other vacationers who want the same thing as you...a real home to stay in at a bucket list location.
You get to live in an established home during your trip - which is amazing in itself - at the same time, someone is living at your house.
At first blush that might seem a little weird, until you look at the benefits of your home being occupied while you're away.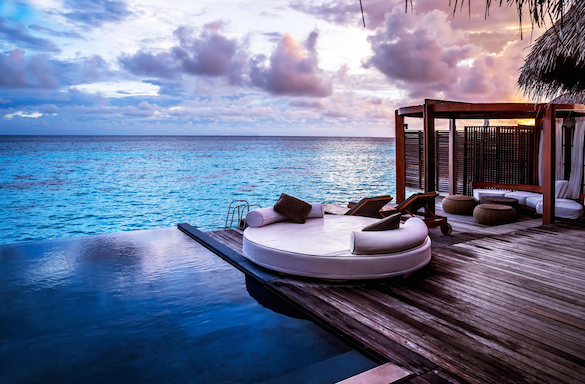 Having someone in your house while you vacation eliminates the need for a number of the pre-vacation checklist items that you'd normally have to do before leaving the house unoccupied.
You know all that stuff we do to make our home look like it's occupied when we're away traveling?
Mail and flyer pick up.
Hiring snow removal / grass cutting.
Setting timers.
Arranging to have bins moved out on garbage day.
Having someone park in the driveway.
The things we arrange to prevent our house from being targeted by scoundrels.
Every one of these issues is solved by having someone living in your space.
That's not even counting the stuff that needs doing inside, like plant watering, basement checking, pet care, etc.. All things that can be factored into your agreement.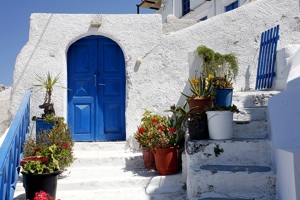 But the biggest plus is that while they're in your house - You're in theirs!
Have a look at this database at Home Exchange to see what's available around the world.
If you like being showed around by a local you're not the only one. A percentage of members prefer the owners of the property to stay at the home during the visit - then down the road they switch places and play host.
The advantages are that you (and they) get a dedicated tour guide - and you just might discover some really great things about your own place when it's your turn to host.
Once you've connected with a home swapping partner you work out an arrangement that suits all of you.
Advantages of Swapping Houses
Insurance - Insurance companies like houses to be occupied. They can be very picky about your home being empty for any duration, often requiring someone to check the premises every day.

.....



Security - Trying to make the house look occupied won't be necesary - because the house is occupied.

.....



Home Integrity - If anything should happen while you're away; plumbing, electrical, sewage - there's somebody there to report it and make repair arrangements before it becomes a major issue.

.....



Free Rent in Exchange - The biggest benefit of swapping residences is the free accommodations you get at a place where you want to be. Vacations can be very inexpensive when you take the cost of hotel rooms and resorts out of the equation.

.....



Stay for Months - Have you ever wanted to stay in a location for months instead of days or weeks? Swapping homes might be the answer you've been looking for.

.....



The Perks of Vacation House Swap Arrangements
Whether you're looking for a beach house in the Caribbean, a Tuscan hideaway or a condo in New York - Home Exchange
connects you with people around the world who are interested in a vacation house swap arrangement.
Living Space - A place for everyone, privacy, big screen TV, ice cream in the freezer, grilling supper on the barbie - all the things you love best about being at home can come on vacation with you.

.....



Neighborhood - You'll experience your destination as a local in many ways. Neighbors, local shops, grocery stores - you become a part of the mix.

.....



Secret Information - You'll be privy to information that the homeowner has taken years to compile - best shopping places, coffee shops, pizza delivery, hair salon, walking trails - a million little things that come with life in a neighborhood.

.....



Outdoor Space - In many exchanges you'll have a private garden, deck, green space or maybe even a pool to relax in right in your back yard.

.....



Cut Your Vacation Tab in Half - Accommodations consume a large part of your vacation budget. Swapping residences means free rent and you'll save on meals too. It opens doors you might never have considered and you may find yourself going on a lot more vacations and staying a lot longer when you do.

.....



Exchange Cars Too - Many exchangers leave a car for you to use while you stay.

.....



Trade Pet and Plant Care - That's right, you can factor Fluffy into your agreement with your vacation house swap partner.

.....



There's More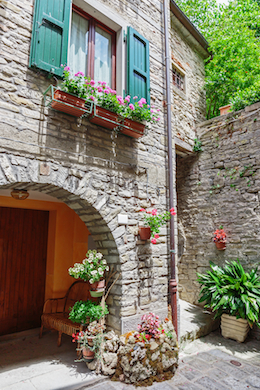 Use your property as a vacation asset by trading places with other travelers. The advantages are huge.
If you LOVE to travel, a vacation house swap just might be the best thing that ever happened to you, opening doors to vacation and travel opportunities you haven't even dreamed of yet.
Rather than going to a place you know nothing about, you move into a neighborhood with access to all the information that a local has - where to shop for groceries, who is the best masseuse, the best takeout, drycleaner, where to buy wine...and, what to stay away from.
Members have exchanged RV's, yachts, condos, homes and vacation houses and have experienced lifestyles even their imagination had never conjured.
More Vacation Accommodations

Top of page - Vacation house swap