Air Travel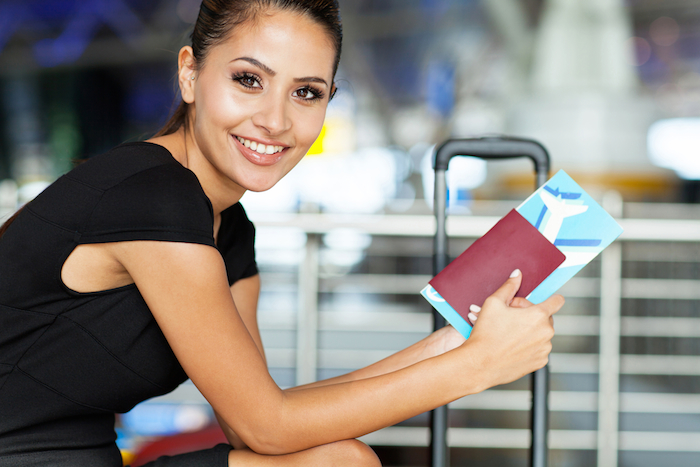 Traveling by Air With the Greatest of Ease
Indispensable air-travel tips and gear to keep you comfortable, secure and organized in the ever shrinking aircraft seat.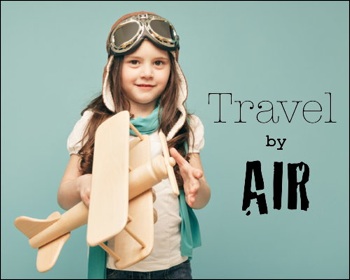 When you're flying from place to place you'll need to keep some things in mind, especially if you'll be crossing international borders.

Generally each passenger is allowed a carry-on bag and a personal bag (such as a purse, tote, laptop carrier or camera bag).
In my case the "personal bag" is a large handbag in which I keep all items I might need quick access to during the flight.

Here's What I Pack in my Personal Bag

Smaller purse with credit cards and cash
One packing cube containing a complete outfit plus sleeping attire

Flight tickets
Passport
Medications

Book/Kindle
Notepad and pen (on international flights there'll be forms to fill out)
Sunglasses
Ear buds
Lip balm
Cell/Smart phone
Neck pillow
Keys
Tissue
Tic Tacs - We all have our needs
Phone numbers, addresses and directions

Air Travel Tips

Pack minimally - I know, I know, you've heard this before but it's the most important air travel tip. The benefits of packing light can't be stressed enough, especially in this day of the "dwindling baggage allowance".
The following tips will help and some smart clothing choices will make a big difference.


Travel size your own products - Buy some tiny zippered plastic envelopes from a craft store like "Michael's" or order some from Amazon. Dispense enough product to last for the duration of the trip.
Do this with shampoo, conditioner, lotion, hair gel, vitamins, cotton balls, toothpicks, powdered laundry soap, etc. (label bags with contents if it's not obvious what's inside).
All of the envelopes that contain a liquid or gel should be kept in a clear zip-lock bag in your carry-on bag to show to security staff if you are carrying them on to the plane.


Make your Park/Sleep/Fly arrangements - Some hotels offer parking for a week if you stay there the night before or after your vacation. What a great alternative if you live our of town. A shuttle service whisks you to the airport for your flight while your car remains tucked away at the hotel parking lot. Make reservations at a nearby airport hotel where hotel room, parking and shuttle arrangements can be made as a package.

Check out the
Park Sleep Fly
options near your airport. They've compiled lists of hotels that welcome air travelers.
Carry salt and pepper - Sounds like a silly thing but I can't tell you how many times we've actually used our salt and pepper. When traveling you'll likely bring foods and local offerings back to your accommodations from time to time. Having salt, pepper and other favorites (packed in those little zip bags) is just better.


Carry an N95 mask - It never hurts to be prepared. Carry an N95 Surgical Mask (I like this one  because it's wrapped individually, packs flat, weighs almost nothing and filters out pathogens) for each person in your group. They take up very little room and can offer protection from smoke, pollution and viral outbreaks.


Plan to launder a little - Hand-wash a few items like undergarments and quick drying fabrics to stretch your wardrobe and decrease the number of things you need to pack.


Layers - Packing layers like t-shirts, strapless tops, a travel vest, button in front shirts and a lightweight jacket allows you to mix wardrobe elements in a number of ways. It'll look like you have more clothes than you actually had to pack.


Book aisle seats - We used to book an aisle and a window and hope that no-one would get the middle because we always gave them either the window or aisle and one of us took the dreaded middle seat. Now we book aisle seats across from each other. We like it much better and we don't feel as crowded.


Bring high energy snacks - Schedules sometimes get a bit mixed up when you're traveling and mealtimes can be delayed, forgotten or missed. Carry snacks like trail-mix, nuts and dried fruit that are portable and deliver a nutrient filled punch when you're flagging.


Luggage carousel etiquette - Stand back from the luggage carousel. Not everyone fits around the carousel, nor do they need to. Standing back offers a much better view and makes it easier to spot your bags and step forward to retrieve them. Those who crowd the conveyor actually have a limited view of the luggage and make it difficult for travelers behind them to get to their bags when they see them coming around.


Print your boarding pass at home - Save yourself a wait in the long line-up. Most airlines provide the option of printing your boarding pass within 24 hours of when the flight departs.


Ear buds save sanity - Ear buds not only put desirable sounds in but they also keep undesirable sounds out.
Knowing you have everything is one thing ... being able to find it instantly whenever you need something, well, that's another thing altogether.
See a detailed carry on packing list here, to keep your belongings orderly and check out the latest in air travel accessories that'll make your flight a little bit fantastic.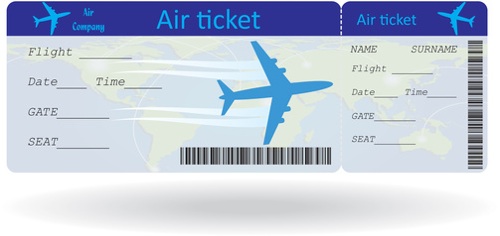 The Art of Traveling by Air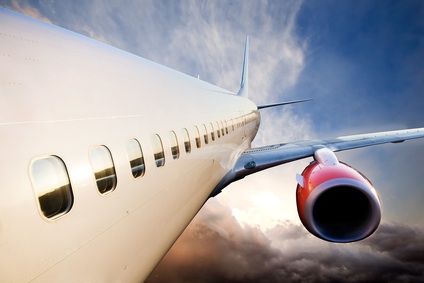 Check our Mother of All Vacation Packing Lists for an in-depth list of vacation necessities.
A day or two before you leave on your trip, gather together everything you
intend to pack.
From these items select what you'll wear while you travel. Choose layers and the shoes that take the most room  (so you don't have to find room in your luggage for
them).
Stick to a matching color palette of garments and accessories to get the most mileage out of your gear.
Material makes a difference too. Choose clothing made of light weight, scrunchable fabrics that can be tossed in your bag and emerge, sleek and ready to party on the other end.
There are a lot of considerations when you'll be flying to your destination. Airline restrictions limit what you can carry on board as well as what's allowable in your checked bags.


Packing for Air-Travel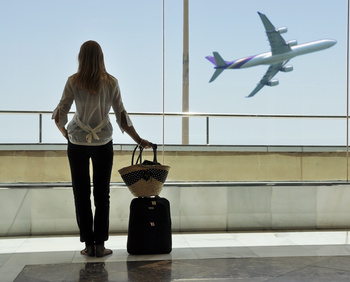 There's a definite trend toward "carry-on only" travel and a certain sense of pride among those who travel light and avoid the luggage carousel.
How do they do it? They start with a policy of needing less and they use some  savvy travel and packing tips to get the things they DO need into a bag that's easy to carry.


Making Air-Travel Easier

Wear a pair of shoes that are comfortable to walk in, work well with the items you have packed and will fill a purpose once you arrive.
Choose loose, comfortable clothing composed of light weight, wrinkle resistant fabrics. Pockets allow you to secure a few essential items that are always with you.
The whole packing thing will be easier if

you select clothing that addresses a number of needs specific to the traveler.
Don't forget to check out the awesomeness of these air travel accessories  that are putting the FUN back in functional.


What Other Visitors Have Said
Click below to see contributions from other visitors to this page...

Seat reclining

Don't recline the seat. It's rude and the person behind you almost certainly wants you dead. We all have very little personal space on a plane, …

Recommended Airline Travel Products


More Pages of Interest for the Air Traveler