Black Travel Dress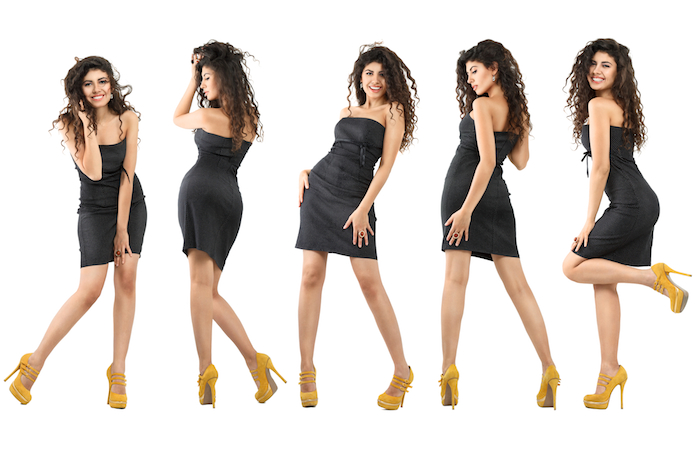 The essential little black travel dress for occasions expected and unexpected.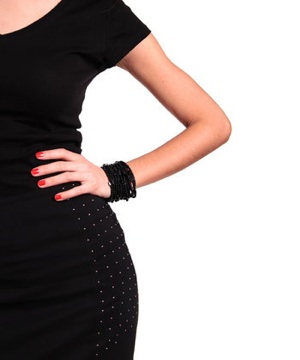 If you'll be attending an event during your vacation there's probably a little black travel dress in your future. From sexy to demure to casual - here are some great selections that sizzle while they travel.
Pack one of these dresses into a tiny space and shake it out into a ready-to-amaze palette upon which you'll create the look of the evening.
If you get the right dress you'll really only need to buy one and with just a few accoutrements it'll  work from dawn to ... dawn.
Choose a fabric that washes and dries quickly and that resists wrinkling as well as a style that can be worn by itself or transformed - with some creative accessorizing - into dozens of different looks.
Disclosure: Some links on this page may be affiliate links. When you buy a product through one of these links, for example at Amazon.com, we earn a small commission and that helps to keep the site live. Thank you for your support.


Sexy Little Black Travel Dress

It doesn't get simpler than this strapless bandeau style dress. This little number stands on its own as well as being the perfect palette on which to show your unique style.
Taking practically zero space in your luggage this dress packs like a dream and smoothes over your curves right out of the bag.
Top with a funky little jacket and some black flats for lunches and refreshment stops during the day then add a little bling, strap on some heels and float an ethereal
wrap over your shoulders to dazzle them at cocktail hour.
Wash it out by hand and hang it up to dry overnight.
Here's a Couple More Sexy's


Pure Elegance

PattyBoutik Women's Off the Shoulder Cocktail Dress
Knock their socks off when you unpack this super suave number.
It's stunning in black and if you just can't get enough of this beauty you'll be delighted to know that it looks just as smashing in Red, Grey, Purple and Blue.
Made from a 90% Polyester and 10% Spandex blend the wrap around ruching is very flattering and forgives a multitude of imperfections.


Little Black Travel Dress

The magic is in the sheer simplicity of this dress making it the perfect building block to any event.
Because it's sleeveless, it is perfect for tropical vacations and cruises
but you can turn it into a cap sleeve dress by adding a crop top or bolero jacket.
Wear it exactly as it is for a demure and casual look, zazz it up for a funky daytime demeanor and add a shimmer for evening events.
Add as much or as little as you need to make this dress work for your event and your personal style.

A little crop top
on top or underneath for cool days.
Don a sparkly scarf or a white denim jacket for two completely different looks ... or wear them both together for a more eclectic mien.


Smashing Little Black Dress For Curvy Figures

Wow, this one is truly a stunner - totally suitable for the Captains table, the opera or a romantic special event.
It travels tucked away in your bag, taking very little room and pops out looking like it floated over on a dress form.
The fabric is flowy and slips over your body accentuating your assets. A touch of bling at the bodice adds sparkle.
It's one of those forgiving garments that has a way of accentuating the positives and concealing the not-so-positive.

It's available in a 3/4 sleeve style too!

Accessorize

It's true that when you're traveling it's not a good idea to wear expensive jewelry but sometimes a girl just wants to sparkle. Here are some really fun ways of doing that without bringing a treasure trove of temptation along with you.


Try Some of These


More Travel Clothes


Top of Page - Black travel dress