Best Gifts for Travelers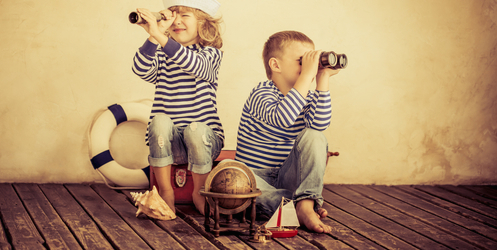 Looking for the perfect gift for someone who just won't stay put?

Disclosure: Some links on this page may be affiliate links. When you buy a product through one of these links, for example at Amazon.com, we earn a small commission and that helps to keep the site live. Thank you for your support.


Best Gifts for Travelers and Adventurers
Maybe it's just the people we hang out with, but almost every one of those friends has a flask the next time we see them.

Consumables

Gift Baskets
One of the best gifts for travelers who live aboard ... either a boat or an RV, is gourmet anything.

Baskets and containers are overstuffed  with an array of goodies and are available in pre-made packages that are filled with cheeses, coffees, nuts, chocolate or exotic teas, coffees or wines. Something that suits every palate.
Almost everyone can find a temporary space to keep wines, liqueurs and cordials too.
Although there's limited space aboard ... at the same time there is an abundance of time, and for many, cooking becomes a creative pastime.
Gourmet oils, vinegars and spices add some creative sizzle for the cooks on your list. Here are some all-time favorites.

Or Make Your Own
Hand select items that complement your favorite travelers lifestyle, things you know they'll love.
Find a useful container - hat, basket, box, colander, baking dish - something that fits the general theme and wrap them up for a personalized gift that gets lots of love.


Gift Cards
If you want to be sure that they get only what they love or need, there is the gift card from a favorite store or the world's best stocked store...Amazon.
This way each gift is hand selected...by them.
Amazon Gift Card - Email
This is what my Mom sends us for Christmas every year and we make good use of them.
We use our gift cards for downloading kindle books - in English - wherever in the world we happen to be.

Also, because Amazon has the largest selection of pretty-much-everything, we can have a package of  whatever we need sent to our next destination.
I'm constantly amazed at the seemingly endless selection of goods that can be found at Amazon.
It's perfect for our transient life and we think of Mom every time we use it.


Light The Way

Luci Original Inflatable Solar Lantern
This light is an absolutely superb gift for backpackers, RVers, boaters, campers and general outdoor fun lovers.
Deflates to a super portable 5.25 X 1 inches for easy packing.
It's durable and bright enough to read by on the high setting. We use it in the cockpit at night and both read our book.
Just leave the little solar panel exposed to the sun for a full charge. Switches from "off" to "bright" to "super bright" to "flashing" via a little switch between the solar panels.
Book lights, night lights, flashlights - are some of the best gifts for travelers who are often in unfamiliar surroundings.


A Gift of The World
Peel & Stick World Dry-Erase Map with Marker
A view of the World in map form.
This peel and stick map is repositionable and measures 24 x 36 inches (2 feet by 3 feet). Neatly adheres to a wall but remains removable without leaving any marks.
Included is a dry erase marker for the giftee to plan and document where they've been and where they plan to go and generally personalize their chart.


Travel Themed Pillow Cover

Cotton Linen 18" x 18" Cushion Cover


Pillow covers are available in a gorgeous array of patterns and colors that fit in any traveler's decor.

As a gift we often stuff the cushion cover with a folded blanket rather than stuffing. It's a great way to carry extra blankets without using up storage space at the cottage and aboard boats and RV's.


More Great Traveler's Gift Ideas


More Things That Travelers Love


Home
> Best gifts for travelers