Road Trip Music
Toe Tappin' Travelin' Tunes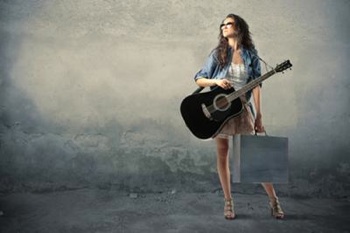 Road Trip Music for the music lover. Eclectic lists of favorite traveling tunes and musicians. Blues, soft rock, rock, jazz, classical anything at all. If it's music it belongs here!
Part of traveling by vehicle for me is putting on my favorite tunes. It influences my perspective of everything we pass on our way and keeps me engaged. For me, music adds depth and mood to the scenery and the journey.
Like everyone, I have my favorite traveling tunes and they really have nothing in common but that I LOVE them.
Share your list of favorite tunes that just get your mojo workin' while you drive (or backseat drive).
Add Your favortie music playlist.
Deb's Favorite Road Trip Songs
Below are songs that touch a chord with me. Clicking on the song titles will take you to an MP3 download.
Joe's List of Best Road Trip Songs
The Way You Do The Things You Do - Jerry Garcia





Lonely Boy - Black Keys
Good Hearted Man - Tift Merritt
Buttercup - Lucinda Williams
La Grange - ZZ Top
Five Small Words - Elvis Costello
What's Up? - Four Non Blondes
Rolling In The Deep - Adele
Bright Lights - Gary Clark Jr.
Presidential Rag - Arlo Guthrie
Stay - Jackson Browne
On Your Way Down - Little Feat
Can You See Me? - Glass Harp
Rocky Mountain Way - Joe Walsh
Katmandu - Bob Seger
Angel Dance - Robert Plant, Band of Joy
Come Undone - Isobel Campbell & Mark Lanegan
Sweet Home Alabama - Lynyrd Skynyrd
Hellbound Train - George Thorougood
Get a Haircut - George Thorogood
Ride on Josephine - George Thorogood
Living on a Thin Line - Kinks
I Got The Same Old Blues - Lynyrd Skynyrd
Glendale Train - New Riders of The Purple Sage
Almost Saturday Night - Dave Edmunds
Add YOUR list of fantastic travel tunes below.
What Other Visitors Have Said
Click below to see contributions from other visitors to this page...

My Road Trip Playlists

Prince - Purple Rain Akon - Hold My Hand Michael Jackson - Man In the Mirror Michael Jackson - Will You Be There The Beatles - Hey Jude Justin - I'm …
Katie's Road Trip Best Hits

Alesso - "Sweet Escape" Keith Urban - "Blue Ain't Your Color" Keith Urban - "Somebody Like You" Christina Perri - "A Thousand Years" Billy Currington …
Our favorite traveling tunes!

My husband and I are wanderers, and we take off on long road trips every summer. A list of some of our favorite travel tunes: - Radar Love by Golden …
More...
Wait! Did You Remember to...?

RV Packing List

Top of page - Road trip music