Carry On Backpack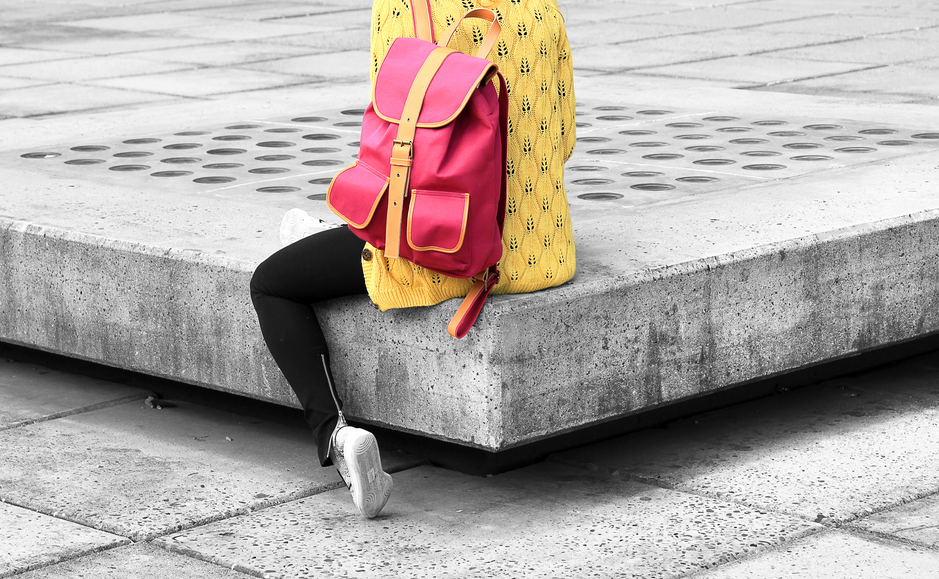 When we travel, the carry on backpack is our most versatile piece of luggage.
During flights it holds all of our valuable essentials like cash, cards, pens, meds, laptop, electronics, keys and clothes. Not only can we pack in almost every necessity and still have it fit in the overhead bin but when we unpack it at the other end it then becomes the everything bag.
Everywhere we go the knapsack comes along and carries whatever we'll need for the excursion of the day whether we'll be shopping, partying or hiking.
Sometimes it's packed full when we leave home and almost empty when we return, like when we attend a potluck party and sometimes the reverse is true, like when we're on a provision run. Because we cruise around in our sailboat we are almost always on the lookout for something when we go ashore and a lot is asked of the trusty backpack.

Disclosure: Some links on this page may be affiliate links. When you buy a product through one of these links, for example at Amazon.com, we earn a small commission and that helps to keep the site live. Thank you for your support.


Kipling Carry On Backpack

Kipling Seoul Backpack
So if you've been hanging around this website for a while it'll be no surprise to see a Kipling product in the mix. It's no secret that I love their luggage.
The Seoul is the one that fits my needs perfectly and it looks so darn good while doing it. Available in so many chic patterns, juicy solids and glimmering metallics you may find it difficult to choose just one.

Toothy zippers and sturdy pull tabs up the level of durability and stand up to any mischief a carry on can find itself in.
It's a great size too - not so big it bumps into everything but large enough to pack for a weekend trip. The laptop sleeve easily holds a 15 inch Macbook Pro and the roomy main compartment carries enough clothing and essentials to last for a 2 or 3 day vacation all by itself!
The actual measurements are 13 x 7.2 x 17.8 inches and empty, the bag weighs less than 2 pounds.

Since it's soft sided it can be packed to any size that's workable for you whether you're flying, cycling, sailing or walking.

And to top it all off there's the furry little ape that accompanies every Kipling bag.

Learn more about the Kipling Seoul Backpack here.

His Carry On Backpack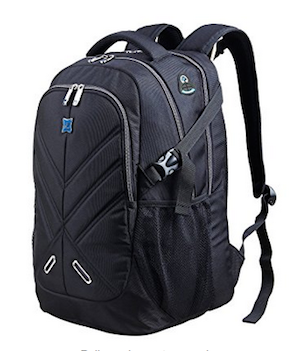 Shockproof and Water Resistant Bag for Men and Women
The Captain prefers a more manly looking backpack. Also, he's not the slightest bit dainty and requires a high level of durability in carry-alls.
The bases are covered with this great backpack - a dedicated laptop pocket cushions computers and iPads that measure less than 17 inches, this slot also works well for keeping documents un-rumpled when taking them to the Port Captain's office.
There's a cavernous middle pocket where rolled outfits, toiletries and a book fit perfectly for travel and it'll hold 24 cans of beer when provisioning for a passage.
And the very front flips down to reveal several pockets and organizers for the little things that need to be found in a jiffy.
This model has a vented back and S-shaped straps for comfort when being carried and a sleeve that fits over the handle of rolling or spinning luggage when you'd rather not carry it.


Travel Well


Top of page