Men's Swim Suits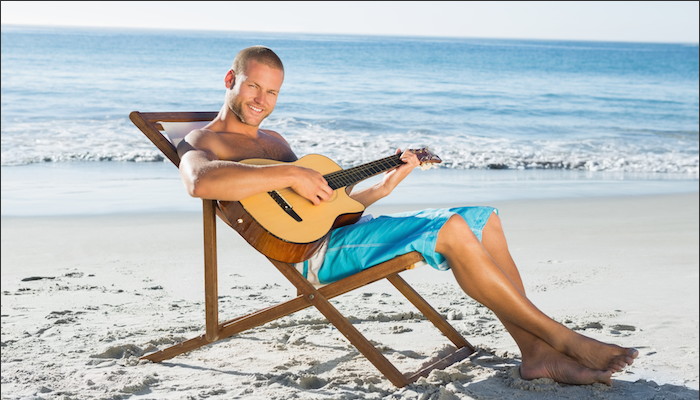 Water Wear For Men

A selection of men's swim suits that measure up no matter whether you're swimming, surfing, snorkeling, paddling or sandcastle building. And they look great lounging on the beach or zinging down the water slides at the hotel pool too.
The current trend is toward a long board-short but anything goes in the swimsuit department and length is strictly a matter of preference. The presence or not of a mesh liner is also a personal preference.
Disclosure: Some links on this page may be affiliate links. When you buy a product through one of these links, for example at Amazon.com, we earn a small commission and that helps to keep the site live. Thank you for your support.


Long Board Shorts

Kanu Surf Men's Barracuda Trunk - 11 Colors


Fast dry, machine washable and fashionable, long length board-shorts are ideal for all beach and poolside activities. The UPF 50 fabric protects your most vulnerable areas from the sun.

Although it is not visible in most of the photos there is a double stripe of contrasting color down the sides of both legs on the style at left.



Priced at under $20.00! That means you can have a whole swimming, playing, watersports wardrobe in all of your favorite colors and patterns.

Kanu Surf Men's Miles Swim Trunk
Plaid patterns with the same solid features as above.

Kanu Surf Men's Oahu Swim Trunk
Botanical patterns with elastic waist and lace-up closure.

Kanu Surf Men's Liberty Swim Trunks
A subtle paisley design 100% Quick dry polyester.


Large Sized Men's Swim Suits

Kanu Surf Men's Barracuda Extended Size Swim Trunk

100% quick dry polyester in a variety of colors and patterns for the bigger guys.

Durable 100% quick drying polyester with handy slash side pockets. Most also have cargo pockets.

The length falls just above the knee (11 inch inseam) on all 4 of the trunks shown here.


Shorter Length Men's Swim Suits

Speedo Men's 16 Inch Swim Trunks

The perfect length for beach running, swimming, hot tubbing or a round or two of volleyball.

Speedo has been a respected name in the swimsuit industry for decades and is still the guru of practical swimwear. Trust them to come up with this never-goes-out-of-style swimsuit for active men.

Designed with features that allow a wide range of motion the Speedo has "V" notched side seams, 2 in seam pockets and one in the back with a velcro closure and an elastic waist with drawstring. The 100% nylon fabric blocks UV rays (UPF 50+) and dries super fast.
Easy to pack, no wrinkles and they take hardly any room in your luggage.

Order a size up - they tend to run small.


Here's what to look for in your search for the perfect men's swim suits:
Quick-dry fabric

Comfortable - wet and dry

Durable, non-see-through material

Quality stitching

Color fast

A good fit that stays put - in the water and out.


Fabulous good looks

Pockets for keys and cards

Fade resistance
Take at least 2 suits if you're going on a beachy vacation, three is not too many. They're light weight, dry super fast, easy to pack and many styles can double as shorts.


More Men's Swim Suits


More Men's Travel Clothes


Top of page - Men's Swim Suits