Coleman Road Trip Grill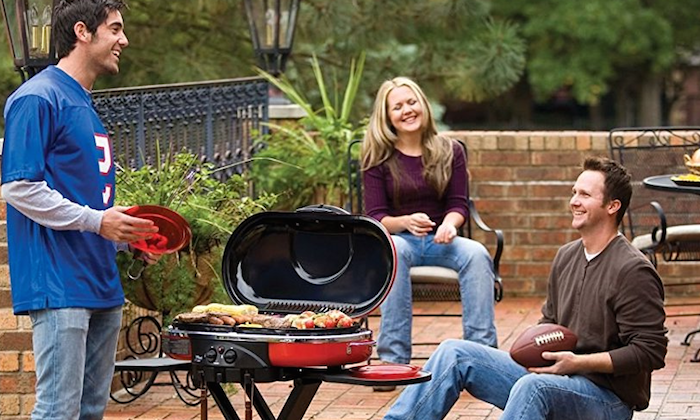 The Party Grill Shows Off Its Talents
The Coleman Road Trip Grill offers a variety of options that make this portable party grill the best overall choice for any outdoor event.

Looking for a versatile, attractive, easy to transport, dual control, even heating, outdoor grill with a large cooking surface?
If that seems like a tall order to you, you are going to love this portable cooking machine.

The Coleman Road Trip Grill LXE
offers all of that and then some.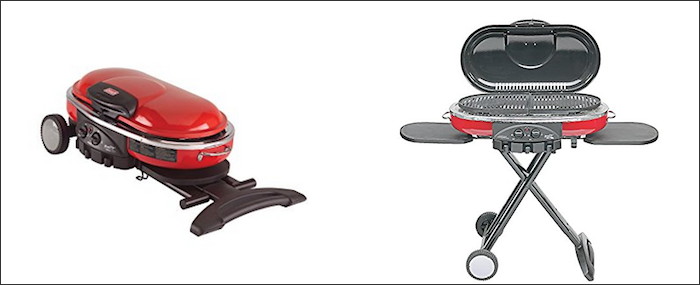 This full sized grill is a handsome, cutting edge tool that provides an excellent all purpose cooking surface for camping, tailgating, road trips, picnics and outdoor grilling wherever you like. It then collapses on scissor-like legs to measure 36 x 22 x 13, small enough to fit into the trunk of almost any car.
With the addition of a few accessories this versatile grill can answer all of your outdoor cooking needs.
Disclosure: Some links on this page may be affiliate links. When you buy a product through one of these links, for example at Amazon.com, we earn a small commission and that helps to keep the site live. Thank you for your support.


Accessorize For YOUR Needs

If you'll be using your grill a lot, save some money (the savings begin after you've used 2 - 20 lb tanks) and the environment, by adding the Coleman High-Pressure Propane Hose and Adapter
that will allow you to use a 20 lb. tank rather than the disposable 1 pounders.
Where we live it costs $1.00 per cannister to dispose of the empty containers.

Switch to a Griddle

Also, to make the grill more versatile the company offers a Cast Iron Griddle
that turns half of the cooking surface into a griddle. Perfect for pancakes, french toast, hash browns, grilled cheese, sausages and bacon.
Some reviewers have mentioned that when cooking fatty foods, like bacon, the fat runs into the burner mechanism. (We use paper towels to sop up the fat while the bacon cooks then use the grease soaked towels as campfire starters)


The #1 Accessory for the Coleman Road Trip Grill
You can use your Coleman Road Trip Grill as a stovetop too, with the addition of the Stove Grate
. Brew your morning coffee or a pot of chili on the sturdy stove top grate, you can even do a stirfry or fajitas in a wok.
Whether you want to grill your way across country or make a splash at the next tailgate party, this cooker is versatile, reliable and easy to transport.
If you're serious about grilling this unit has been designed with you in mind. Be careful, it attracts friends.

On The Road Again ...


Top of page