Beach Bag Booty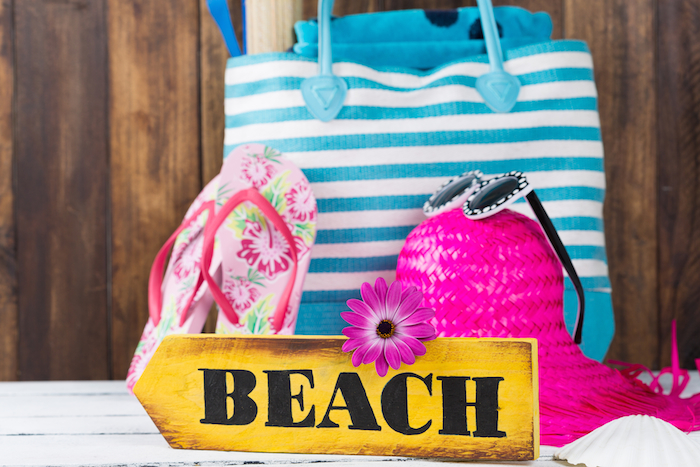 What to Pack For a Day at The Beach

Packing the right Beach Bag Booty in the tote bag can turn your little patch of sand into a comfortable home base.
A roomy beach bag can hold everything you really need to be safe, comfortable and well prepared for a day long excursion to the water.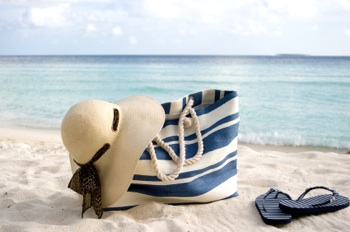 Although there are tons of gorgeous totes out there this page is all about having the right stuff in the bag. It's a list of things to take to along that we've compiled during hundreds of trips to beaches around the world.
We want to make sure you have all the essentials for sure, but the beach is about fun too! Adding a few easy-to-transport accoutrements increases the fun factor.
Here's a list that keeps it lightweight while including all of the essentials to ensure a safe and fun day at the beach for you and the kids ... or kids at heart


Essential Beach Bag Booty

Packable Sun Hat - Flexible enough to pack for travel and big enough provide shade for your neck and shoulders as well as your face.


Sunscreen - Also, lip balm with sunsceen and waterproof SPF. Apply often and liberally.


H2O - A bottle of drinking water per person. Avoid caffeinated beverages when you need the hydration.


Sunglasses - that protect for UVA and UVB rays, to keep those peepers safe.


Cover-ups - A loose, lightweight shirt, coverup or pareo to keep the sun off your shoulders arms and legs when you've had enough.


Beach Blanket - Made of parachute fabric, the ParaSheet is light weight, non bulky, covers a picnic sized area and the sand shakes off of it easily.


Viscose Towel - These are soft, compact, light weight and fast drying.


Cash - just a small amount to buy a soda or ice cream or bus fare,


Disposable Waterproof 35mm Camera - for all the shots you would have missed because you'd never take the good camera to some places.
Or, here's an alternative - turn your cell phone into a waterproof camera with a protective sleeve and capture your beach photos right on your phone without worry.


Small Spray Bottle of White Vinegar - Spray on jellyfish stings to reduce pain. It's better than peeing on them (but urine does work in a pinch). We carry a tiny spray bottle of vinegar for cleaning glasses and lenses.



Cotton Bandana - Use it as a face shade, napkin, strainer, face washer, hat/ head cover, neck cooler (dipped in cool water), bug swatter and then carry your found shells or treasures back home in it.
Often, depending on the beach we're visiting, we have a boogie board or beach umbrella tucked under an available arm as well.


Extra Beach Bag Booty

Pop-ups - those foldable fabric and wire, toys or structures that automatically pop open from a tiny, portable package. When released from their confining package they transform into anything from a frisbee to a 3 bedroom house ... that last one might be stretching their abilities a little but not that much. The pop up cabanas and tents are roomy and provide a shady area and privacy for napping and changing.


Inflatables - A vast array of items are available in the inflatable variety. Beach balls and swim rings will fit easily into a beach bag and provide endless fun.  Inflatable boogie boards are compact for traveling, won't break in half like a rigid board and a bump on the head with the board won't ruin your trip.


Mask/ Snorkel/ Fins -  Check here to learn how to snorkel.
Bug spray

- (depending on the area)
Frisbee - or a ball of any kind.
Chairs - folding lightweight beach chairs.
Shade - An umbrella or portable pop-up cabana provide shade and privacy.
Everything gadget - Be ready for any eventuality with a Swiss army knife. Need a knife, corkscrew, tweezers, scissors? I take mine with me everywhere.

Shoreside Essentials For The Kids

Along with the stuff above take these along for the little'uns.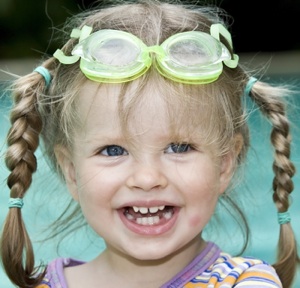 Swim goggles
A pail and shovel
Beach ball, water wings, other inflatable toys
Snacks like fresh or dried fruit and trail mix (they travel well and are nutritious) Fresh fruit provides some of their fluid needs
Portable kid sized tents fold flat and carry light and give the kids somewhere to go to get out of the sun. Wee ones can even have a nap.

Fluids Are a Beach Essential

Please Note

Dried fruit re-hydrates itself using your body fluids. Lots of water should be taken with dried fruits to avoid dehydration.

Replace fluids constantly throughout the day, maybe mix a little pedialyte into one of the water bottles to help retain some fluid.
Perspiration is the body's natural cooling mechanism sort of like a personal sprinkler system.
Replacing fluids lost through perspiration and voiding ensures that your body has enough fluids to regulate its temperature.

More Beachy Information

Mesh Bag
Straw Bag
Plastic Beach Bags

Top of page