Guanajuato Travel Tips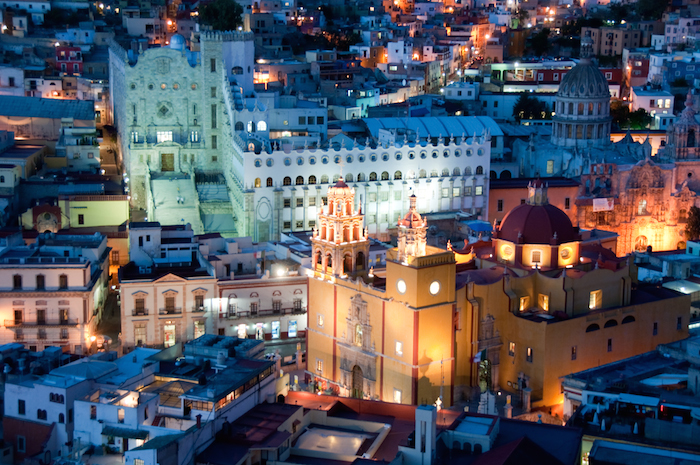 One of The Most Beautiful Cities in Mexico

There are so many things that Guanajuato travel has to offer that you'll be packing your bags and heading for this charming destination for your very next getaway.
There's good reason that the city was declared a World Heritage Site in 1988. One of the most beautiful cities in Mexico, Guanajuato absolutely sizzles with color and creative energy.
During the day a riot of brightly colored buildings cascade down the hillside in every hue imaginable - blues and yellows rub doorways with red, pink, green, purple, orange - the very randomness creates an odd order of it's own.
At night the city is a sight to behold. Brilliant lights showcase the magnificent churches and illuminate the many plazas. Warm lights peep from houses up the hillside creating an intimate wrap around glow.


It Has More Going For it Than Beauty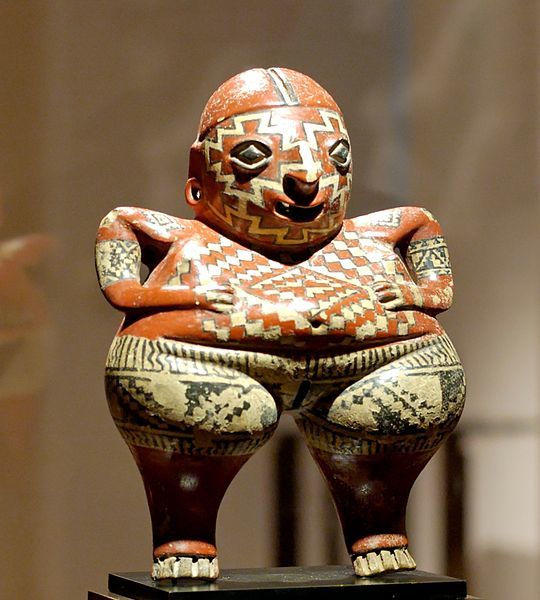 Arts, culture and unique geographical features are just the beginning.
The area's wealthy past shows in the magnificent structures and it seems that around every corner there's another church and plaza dotted with sculpted trees, shade dappled benches, shops and cafe's.

Nestled in mineral rich green hills the myriad underground tunnels speak to centuries of mining activity that enriched the area and still produces silver - although at a much reduced rate. What began as a mining town more than 250 years ago has evolved into a picturesque portrait of Mexican culture.
An underground network of tunnels has been converted into  subterranean roadways that route most of the traffic under the city. That keeps the open air cobbled streets relatively un-trafficked and pedestrian friendly.
Stunningly beautiful and riotously colorful this city offers an abundance of authentic Mexican history. The architecture radiates all of the ambience of an old Spanish city marinated in traditional Mexican values.
Check here for
Things to to during your visit to Guanajuato

Where is Guanajuato?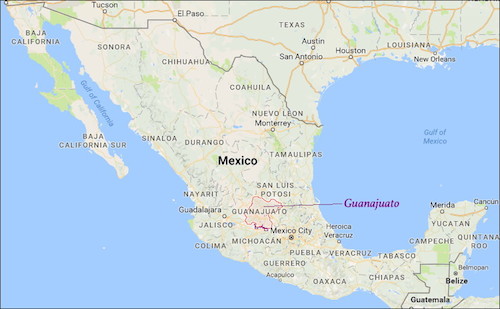 The state of Guanajuato is located pretty much smack dab in the middle of Mexico and Guanajuato city lies in the central portion of the state at an elevation of 2,008m/6,586 ft.
An eternally Spring like climate (which means unpredictable in a predictable way) brings temperatures that range from daytime highs of 30C to nighttime lows of around 8C throughout the year.


When to Travel to Guanajuato

May, when there's more sun and warmth as well as less rain is a good time in central Mexico. There's no central heating in Guanajuato so the cooler months (November, December, January, February) can be uncomfortably cold at night.
October is good from a weather perspective but - and this might be OK for you -  October is the month of Festival Internacional Cervantino which begins in the second week and runs until the last week. Don't get me wrong, it's a world class cultural event that features symphonies and plays which are performed in a variety of venues.  It's definitely worth taking inbut it's busy. If crowds of people and long lineups are not your thing you won't enjoy Guanajuato travel after the second week of October.
Having said that, the first week is perfect and maybe you can plan for both - plan your stay to start before the festivities begin and extend a day or so into the events.


Guanajuato Travel Highlights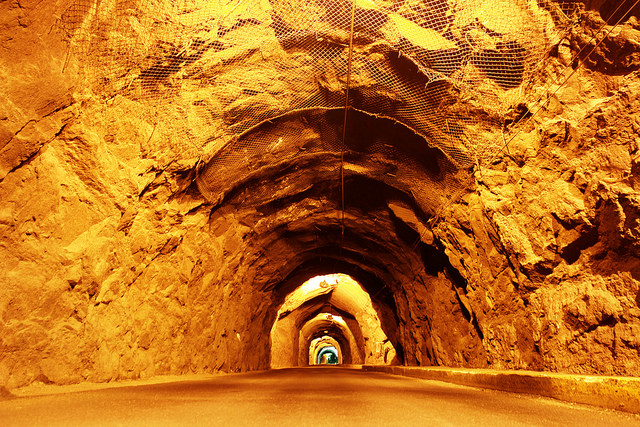 https://www.flickr.com/photos/comefilm/
Underground Tunnels
One of the most unique features of the area are the myriad underground tunnels - due to centuries of mining activity - that have been transformed into a network of major throughfares. The tunnels keep the bulk of the traffic subterranean and have allowed city planners the freedom to keep the above ground streets very pedestrian friendly.


Silver Mines
It all began with mining, the area had been known even to the Aztecs to hold an abundance of gold and silver. Although most of the mines have long since tapped out the Valencia mine still functions at a much reduced pace.

ome of which are still in commission although at a much slower pace than for the first 250 years of operation - made the region wealthy evidenced by the stunning cathedrals and architecture that gives Guanajuato city the area surrounding it a certain polish.

Cobbled Streets, Winding Stairways and Narrow Passageways
The hilly landscape is perfect for walking ... not so great for vehicles. Major traffic throughfares are largely directed underground making way for gorgeous plazas with manicured trees, cobbled walkways and pedestrian friendly shopping, dining and gazing.

Stroll past mansions and civic architecture built with local sandstone in shades of pink and green.


Mummy Museum

After a tax was imposed for perpetual burial, numerous bodies were disinterred between 1870 and 1958 (at which time the tax was abolished) for non-payment. Upon opening the graves it was discovered that a number of the bodies were naturally preserved  (some - but not all - showed evidence of a form of embalming). Most are thought to have died during the Cholera outbreak of 1833 and the elevation and dry air are likely the reason that the bodies didn't decompose.
Of the 111 mummified bodies that were recovered, 59 are displayed in the Mummy Museum.


Get Your Culture On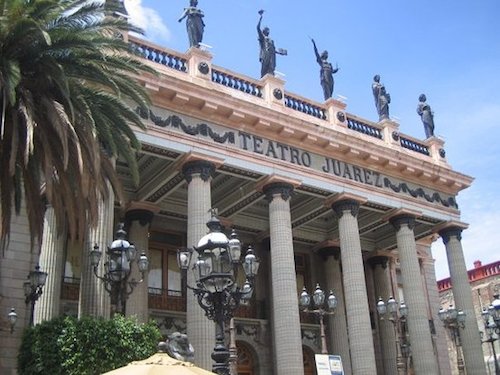 Symphonies, museums and plays are held in theatres that dot the city, the most beautiful of which is the Juarez Theatre (Teatro Juarez).
Take a tour of the theatre or better yet attend an event and bask in the exquisite acoustics and jewel-like architectural details.
The best time take in events at the theatres is in October when the city holds Festival Internacional Cervantino, a world class cultural festival.


Spanish Lessons
The Gaunajuato travel experience is better if you have a little Spanish under your belt and there's no better place to improve your vocabulary, grammar and conversational Spanish than
Adelita Language School
. You choose which classes to attend and the instructors tailor your lessons to your interests and needs.


Where to Stay in Guanajuato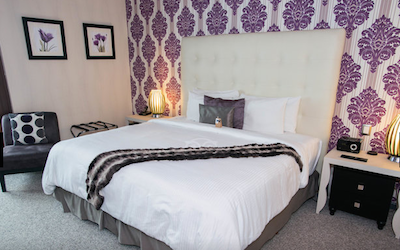 If you're looking for a small, luxury hotel with unique rooms, a fantastic location and stellar service, prepare to be amazed at the
Hotel Boutique 1850
. Right in the midst of things, you won't need a vehicle. We recommend that you taxi from the airport. Parking is limited and a fair walk from the hotel.

More Need-to-Know Travel Tips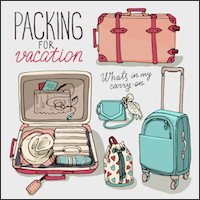 Vacation Packing List