Packing Light
Vacation Packing Tips
The savvy voyager is traveling light. Here's How!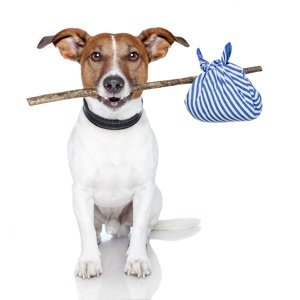 The #1 traveling secret shared by veteran voyagers is "Travel Light".
You'd think that packing light would translate into "taking less" - and it does - but there's more to it than that.
The fabrics you choose and traveling habits you develop have a huge influence over the size and weight of the bag that results.
Even the luggage itself plays a role.
Less is More
Savvy travelers have long since realized that the desire to have everything you
might possibly need on vacation quickly fizzles when it becomes apparent that your luggage is on vacation and you are its slave.
The art of packing light has been perfected over the years by experienced voyagers who want to focus on the journey...not the luggage.
It is possible to travel with a single bag and still have everything you need.
Top Traveler's Tips
Check With Your Airline - Check for current luggage restrictions and allowable dimensions.

.....



Start With a Durable, Light Weight Bag - Avoid a lot of zippers, caribiners and hardware that add weight to your luggage without adding function. Every extra ounce your bags themselves weigh is an ounce of gear you won't be able to include. I LOVE my Kipling Madison 22" Rolling Duffel. Duffel bags are perfect because the bag itself weighs very little - a rolling duffel is genius.

.....



Pack the Absolute Necessities First - Medications, contact lens materials, hearing aid batteries, passports....all the things you can not travel without go into the bag first. If you have any room left over after that you can take some clothes.

.....



Minimize Clothing - The easiest way to minimize your clothing is to choose a neutral color pallette (black, khaki, white or cream work well) for your basic wardrobe (pants, jacket/sweater, skirt, capris, shorts, dress) then add sizzling accessories to spice them up like brightly colored t-shirts, scarves, ties, beads... Choose lightweight wrinkle resistant fabrics that wash easily and dry quickly.

.....



Plan to Launder Some Items - Make use of hotel laundry facilities or rinse out clothes in your room and hang to dry. Take along an inflatable hanger and a mini clothesline to make laundering a simple task.



Inflatable Travel & Laundry Hangers Drip Dry Clothes 4-Pack are easy to carry while deflated and plump up into the perfect drying shape with a few breaths. Because the hanger holds the layers of fabric apart, drying time is speedy and the natural form of your clothing is maintained.






This Travel Laundry Clothesline - Flexoline offers a line for drying your hand washed items without need for clothes pegs, just tuck the clothing ends between the braids of line for a secure hold.


.....



Wear Your Bulkiest Clothing on the plane - Rather than pack the chunky shoes and the cumbersome sweater, plan to wear them while you travel.

.....



Choose Specialized Travel Clothes - Yes, there are stylish garments on the market designed to make traveling easier and to carry essentials securely. Learn more here.

.....



Take Some One Way Items - Pack some older, comfortable clothes and shoes that are nearing the end of their life, particularly if you intend to make purchases during your trip. Donate or discard these items and replace them with purchases of new clothes and gifts or just make your load lighter for the return trip. Any remaining shampoos, lotions, toothpastes, etc., can also be left behind.

.....



Consider Cargo - If this is a long trip that will take you through different climates consider shipping things home once they're no longer needed. Alternatively, you can arrange to have items shipped to you when you reach a certain point in the journey.

.....



Limit Shoes - No more than 3 pairs of shoes, 1 comfortable pair for walking, 1 dressy pair for evening wear and a pair of sandals or flip flops for casual activities.

.....



Avoid Denim - If you must take denim clothing keep it to a minimum and wear it on the plane. Denim is one of the heaviest fabrics, is not easily hand washable and takes forever to dry.

.....



Look Like a Seasoned Traveler
The savvy traveler looks like they know what they're doing (even if they don't) and nothing ruins that impression more than too much luggage.
Start with The Mother List which includes everything you might need on vacation. By no means are we suggesting that everything on the list should accompany you on your trip. The list offers suggestions from which you should make careful selections.
In light of tougher airline luggage restrictions, hair dryers, irons, shoe wardrobes and kitchen sinks are not going to make the cut.
Pack only what you can carry yourself.
If you need a porter or a yak to help with your bags, you've got too much stuff.
Aside from being a real drag through airports, into taxis, busses, trains, up stairs, into elevators, along cobbled roads...too much luggage distracts your focus and makes you look like a novice traveler which, unfortunately, is exactly what some unsavoury characters look for when choosing a victim.
More Help With Packing
Packing a Suitcase

Top of page