Tips For Planning Vacation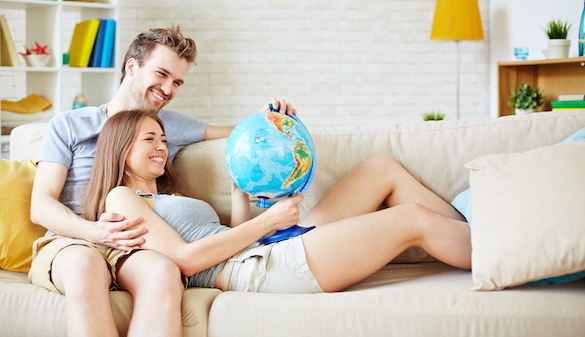 The sky is no longer the limit.
7 simple tips for planning the vacation of your dreams and travel planning guidelines that make anything possible.

Quick Links to 7 Savvy Tips for Planning Vacation

1 - Flights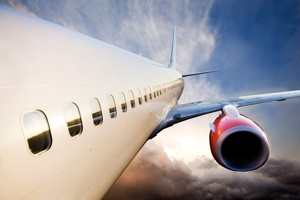 Start checking for flight deals frequently on a trustworthy site that offers comparisons between flight providers.
If you have a favorite carrier check their site frequently for seat sales and start as early as 6 months before you want to leave.

Although traditionally flights have dropped in price if you wait until just prior to leaving, that is no longer the case and the best way to find the bargains is to be diligent and sign up at a site like Airfare Watchdog for alerts when rates to your destination change.
The cheapest time to take a winter away-vacation is between mid-January and the first week of February and by mid February prices have climbed.
If you'll be flying there are luggage considerations that must be made but in any case, pack light.
Before you purchase that great deal, check the airline's luggage policies. New charges for first and subsequent checked bags can make that great deal not so great.
2 -
Tips for Planning Vacation Accommodations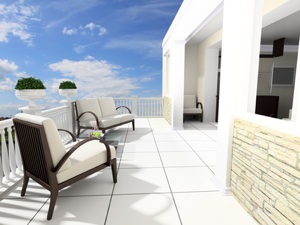 Your choice of lodging will determine the flavor of the entire vacation - most of your time will be spent at the place you choose to stay and immediate surroundings.
There are a lot of options including hotels, resorts, Bed and Breakfast Inns
, boutique hotels, vacation Homes or swapping homes with someone else. Additionally there are boats and RV's that can provide the recreation and the room at the same time.
If it's going to be a hotel, consult established services like Hotels.com
that offer selections worldwide at guaranteed low prices.
Vacation Home Rentals - Condos, cottages and castles - No matter what you want there's someone out there that'll rent it to you.
Often the less expensive choice when compared to hotels and resorts, vacation rental properties offer well appointed homes in desirable locations for a couple or a crowd.
Home swapping is an option that can get you into some fabulous accommodations for free. It's not for everyone but if it works for you there are several benefits in having someone in your home while you're away. The care of plants and even pets can be negotiated into your agreement.
3 - Currency Tips

Check the exchange rate of currencies you'll be using and decide how you'll make purchases and access funds.
You'll get the best rates if you use your ATM card for cash withdrawls and credit cards for larger purchases. We use cash (in the local currency) for everyday expenses and the credit card for payments like the hotel bill, tours and special meals.
My husband carries a small leather pouch that holds coins, folded bills and credit cards
in his front pocket when we travel, a habit he established on a two month trip to Mexico in 2003 and which he maintains today instead of carrying a wallet in the back pocket.
Bring more than one card just in case there's a problem.
Keep the bulk of your money in one account that you manage online. Keep a separate account and card that you use at the ATM's. Transfer just enough (a little extra to cover bank fees) money into the debit account each time you plan to make a withdrawal. Even if your card is compromised the culprits won't have access to all of your funds.
Don't wait until you're completely out of cash before you visit the ATM - sometimes they're out of money or having other difficulties.
Choose ATM machines that swipe your card or only take it part way in. (your card is never out of your reach)
Include contact phone numbers for your credit and debit cards in case you need to report them.
4 - Tips for Planning Vacation Tours

Vacation is a great time to check some items off the bucket list. Include special tours, classes and events to make this the vacation of a lifetime.
Often the entire trip is planned around an event and accommodations are sometimes included so it's a good idea to look into the possibilities early in the planning process.

Check websites like Viator for an unbelievable selection of tours and attractions around the world. Whether you're looking for cooking classes in Italy or elephant rides in Thailand, compare venues and prices before you go.

Not sure what you want to do? Click the photo at the left to check out available tours at your destination.

5 - Packing Lists & Tips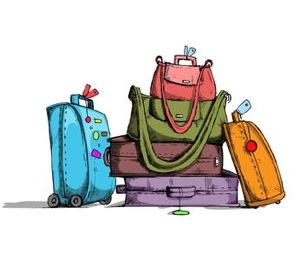 How to have it all without having to pack it all.
Effective vacation packing starts with the Mother of All Vacation Packing Lists keeping in mind that "pack light" is the mantra of every experienced traveler.
And just as important as what you pack is what you pack it in and keeping it secure and easily identifiable.

Learn all about the art of packing and other travel advice and a few items worthy enough to include on your list.
6 - Staycation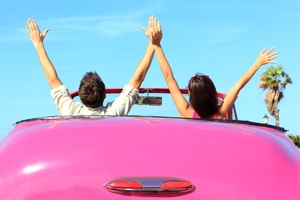 It's not the sacrifice you might think - a  Staycation offers almost all the benefits of an away vacation without the hassles, expense and inconvenience
of a travel itinerary - and the local economy benefits too.
Vacation at home - or close to it.

Use your own home as your base while taking in the local events and attractions - Or - Stay at a funky B&B or boutique hotel in a neighboring town for a night or two.

Rent a sporty car for the day and explore the hidden pleasures down the road. Stow a picnic lunch or snacks in the trunk for out-of-the-way stops.

A favorite getaway when the kids were young was a one or two night stay at a hotel with a water-slide - especially in the middle of winter.

Some resort hotels offer visitor passes for day use of their amenities and restaurants. This can be a great way to check out the local food and pools and decide
whether you'd recommend the place to your visitors in the future.

7 - Finding a House & Pet Sitter

No need to jump through hoops setting lights and music to go on and off trying to make the house look occupied because it is occupied.
Where do you find one of these treasures? You might be surprised to learn that there are thousands of people who have
registered as house sitters with a variety of life experiences and skills.

Why do they do it?  For the love of travel, to scout out places to live ... they all have their own story, many are retired couples on a
quest for adventure, some are young writers and bloggers who have no need for borders.
Have a look at some of the portfolios here.



Organization Tips For Planning Vacation

6 months before vacation - Setting the foundation.
6 weeks prior