Vacation Car Rentals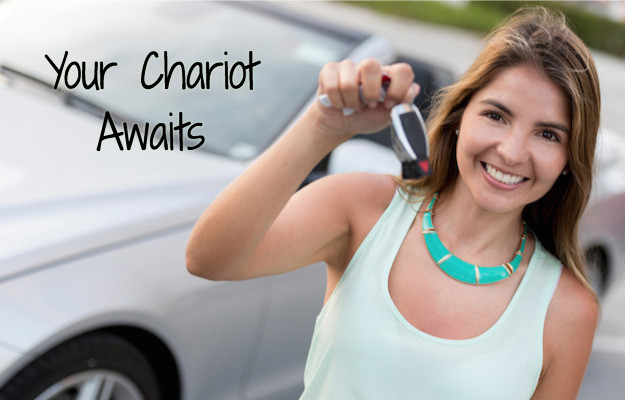 Small, large, rugged and sporty vacation car rentals in just-right sizes.
Economy and compact models for zipping around town - a super roomy mini van when the whole family will be coming along, or a sexy convertible for road trips.
Choose a car especially for this vacation and consider the following:
Reminder
If someone in your group has a handicap parking tag, bring it along for the rental car.

Who will be with you? Not just how many people but any mobility issues or extra cargo needed.

What you'll be doing?
The type of terrain on which you'll drive.
Will you need room for extra apparatus? - Wheelchair, stroller, golf clubs.

Will extra people join you? Will you need to pick others (and their luggage) up?

Distance you intend to travel.
Will you return the car to the original location or drop it somewhere else?
Fuel and insurance costs.
Are there per mile charges on top of the initial cost?
Getting in and out of a sporty little number is a breeze for young unencumbered travelers but if there's a child seat or a grandma in the mix, you might want to re-think and get something with seats higher off the ground and more accessible doors.

Get a Great Ride!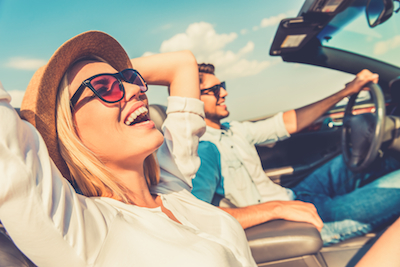 Choose a ragtop for a scenic drive down the coast or a mountain meander. It's all about the journey and getting there should be at least half the fun. The right vehicle might make you wish your destination was much farther away.
How about a rugged SUV for the roads less traveled. Because of the higher profile, these vehicles are super easy to get in and out of and securing seat belts and booster seats for the kids is a snap.

Check to see what
Thrifty
has available.

Accessories for Vacation Car Rentals

Most rental companies offer a variety of accessories that further tailor your vehicle to your needs. Things like infant and toddler seats or a navigation system to escort you around unfamiliar territory.

Ski racks are available on some cars for transporting sports equipment or excess luggage.


Long Term Vacation Car Rentals

Need a car for more than a week? No problem. The per-day cost declines significantly when doing weekly or monthly rentals.
No matter how long you'll be renting the vehicle for - go over it thoroughly and take photos of anything that might raise a flag when you return it if they haven't already been noted. Dents, broken knobs, scratches, stains, burns, rips, etc.


Make Your Car Easy to Find

They're cute, light in weight and easy to pack. Click on the photo for more information.


Worldwide Vacation Car Rentals

Thrifty is an international company with locations worldwide. The selection of cars and accessories varies depending on the geographics.
There are a lot of up-sides to dealing with a company that is well established in a number of countries. One of the perks is the possibility of renting a vehicle in one city and leaving it in another.  A concession that allows you to travel through a country beginning at one end without having to return to your starting point to drop the vehicle off. Drive to a different point, leave it there and continue with your journey.

Check out Thrifty's lineup of vehicles here.
More Travel Articles