House and Dog Sitter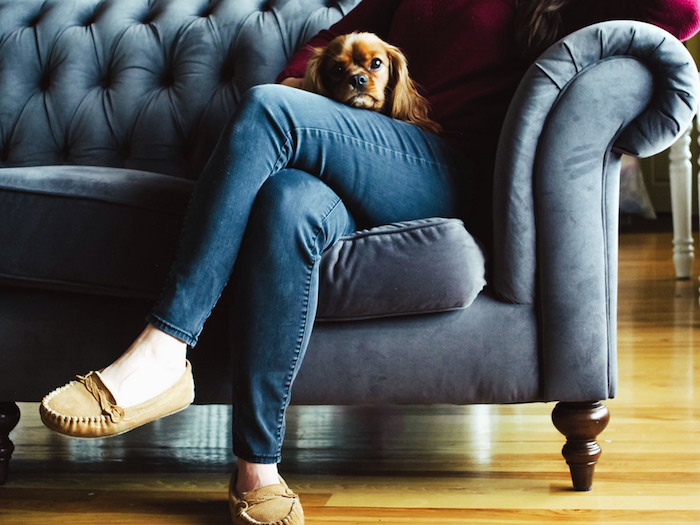 A Human in the House
Finding the perfect house and dog sitter.

Travel - for work or pleasure - can't always include "Baxter". At times you might be too busy to provide the attention he'd need, especially in a new environment. At other times you'll travel to places where he wouldn't be welcome ... or happy and in some cases, age or health issues prevent him from traveling.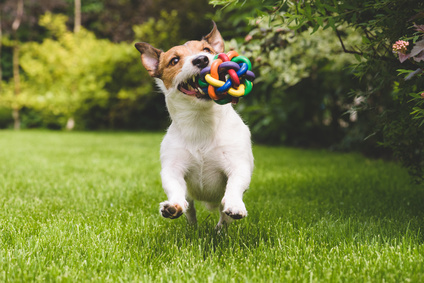 Leaving your best friend behind is so much easier on you and her when a reliable house and dog sitter has stepped in to keep the household running smoothly while you're away.
"Nash" gets to stay home where he feels safe and most comfortable while being walked, fed and tended to with hardly a blip in his schedule. He'll still miss you but he'll be happy sleeping in his own bed and walking his familiar routes.
So Where do You Find Such a Paragon?
You go where the house sitters go.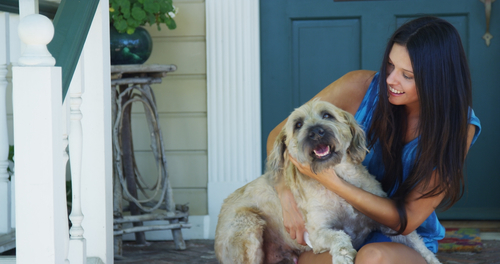 On the other side of this equation are thousands of people of all ages and backgrounds that are looking to house sit. Some have tons of experience and references and others have just begun working on their portfolio.
There are those who have gone Pro and charge for the service they provide, but the BEST way to find a FREE house and dog sitter is at a registry where participants
who are willing to exchange home and pet care for free accommodations have set up profiles.
I have two favorite sites that have huge data bases of both sitters and sits. Both are featured below.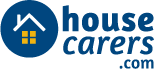 HouseCarers.com is a well respected organization established in 2000.
There's good reason that it's one of the most trafficked sites among both home owners and sitters.
It's free for homeowners to advertise a house sit and sitters can build a mini profile for free and pay for a full membership only when there's a gig that interests them.

Getting their start in 2010 TrustedHouseSitters.com has quickly established themselves and compiled an impressive array of both house sitting engagements ranging in duration from a few days to a year or more and available sitters from every demographic.
With tens of thousands of registered house sitters you're sure to find several that tic all of your boxes.

Benefits of a House and Dog Sitter
The presence of a human in the house has a lot of other plusses too.

Loving pet care - Your best buddy will be content and cared for while disrupting his life as little as possible.


Discourages prowlers - The natural daily movements throughout the house indicate to the outside world that it's occupied ... the best intruder deterrent we know.


Quick action - When small problems arise there's someone there to nip things in the bud and prevent them from becoming disastrous.


Prompt reports - The sitters can report any issues - like leaks, sparks or pests - before they morph into serious issues. They could even be present to open the door if you hired a pro to come in and have a look.


Maintenance - Mail and flyers are picked up, light bulbs are changed as needed, snow removed and grass is cut (if you've arranged these chores in the agreement).


Shipping - You can ship things from your destination (purchases, seasonal clothes) to home and there's someone there to receive them.


Insurance - Every insurance company has their own policies and deals with claims differently. In most cases the presence of a person in your house will fulfil any requirements the company has of you while you're away. In general they feel that an occupied house is better than one that is unoccupied. Check your insurance policy so that you know exactly what your carrier requires in your absence, but a house and dog sitter will likely cover all bases.


Communication - Being able to communicate periodically with someone living in the house is priceless. A house sitter can send regular reports and even photos or video chats.

House and Dog Sitter Details

In both cases the idea is to exchange free pet care for free accommodations. Utilities are negotiable but if the heat would be on for the comfort of the pets or plants anyway you will at least have to share expenses.
Assignments often come with a few daily chores usually not more than about 2 hours per day.
Iron out every detail of your contract before your caretakers travel to your destination.

More Travel Savvy