Flashpacking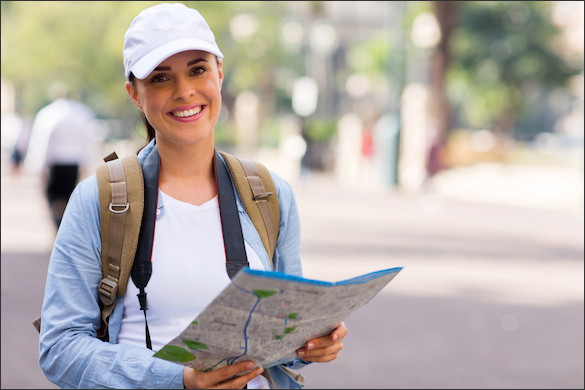 Luxury Backpacking

Nomadic travel with minimal luggage is no longer the domain of the eighteen to twenty-somethings. There's a new culture springing up among travelers who are internet savvy, heavy travelers and light packers.
One thing you won't see among the flashpacking set is an overabundance of luggage. These savvy travelers make the most of their freedom and being enslaved to their belongings is not on the agenda; a backpack, laptop, credit card and adventurous spirit being their only requirements.


Finding The Freedom

The very best part of traditional backpacking is the nomadic freedom that it promotes - a freedom that just can't be achieved when you're accompanied by too much luggage and a restrictive itinerary.
The down side is a lack of privacy and sharing a bathroom with 10 strangers at hostels around the world.
Flashpacking blends all of the best parts of backpacking with stellar accommodations at hotels and residences with internet access.
It's backpacking but with a twist - of lime - in the margaritas served poolside at your hotel while you upload photos, check emails, update the blog or Skype family.
The hotel room is not only a comfy bed and clean (and private) bathroom but a place to connect on the internet and recharge cameras, laptops, smart phones and the like.
Although flashpacking is often referred to as "affluent backpacking" that isn't necessarily accurate. Flashpackers are just as likely to be traveling within a budget and often work out of their backpack.
Access to technology, bandwidth and power are essential parts of the trip.

The Flashpacking Backpack

Targus XL Backpack Designed for 17 Inch Laptops
The flashpackers backpack is roomy enough to hold all necessities including a laptop, charger, camera, e-reader and other electronics.
All that in addition to 2 changes of clothes, toiletries, sleeping garb, a swimsuit and flip flops.
Because EVERYTHING in the bag is important to their voyage a good quality pack is a must.
Something that adds minimal weight but is structurally sound, weather resistant and comfortable on the shoulders and back.
This bag is designed for a 17 inch notebook (because that's the size of my MacBook) and spacious enough to include personal essentials but there are hundreds of packs on Amazon that will fit any needs.

The Accommodations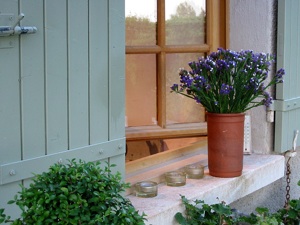 You won't find any hostels on a flashpackers itinerary. When not packing their backpacks around they look for comfort, privacy, great food and most important, internet access.
That doesn't necessarily mean hotels either. This crowd is plugged  in to the resources available to travelers.
Using sites like HomeExchange for trading homes with others or
TripAdvisor
to find hotels or Vacation homes or condos for rent.
House sitting opportunities are available worldwide and a flashpacker's carefree schedule is perfect for adding a house sit to their agenda every once in a while.
Sites like HouseCarers.com and Trusted Housesitters make it easy to find unique places to spend a week or two, even longer if they're willing to hang up the backpack for a stay.
And if they need a pet fix, perfect, because a ton of people are looking for pet sitters as well as someone to stay in their home.
When the gig is up they simply sling the backpack over a shoulder and resume the journey.

The Gadgets

Flashpackers are internet savvy and the electronics play a big role in the experience.
Many have blogs or web sites that they can work at while traveling and most have family and friends they like to stay in touch with on Skype.
The devices also serve as a sight-line of information about hotel, restaurant and tour deals.
Imagine finding a super bargain on a Paris hotel and it just happens that Paris is your next stop. Book it!

In Conclusion

It's surprising how little we really need to carry with us when traveling.
There are few places in the world where you can't buy your immediate needs and hotels provide shampoos, lotions, towels, hair dryers and laundry service - eliminating the need to bring the kitchen sink with you.
If you need something new - go buy it and help the local economy --- don't need it any more? give it to someone who does before you leave for a different area.
This crowd tends to throw their energy into local projects or fund raising efforts and connect with communities in a meaningful and authentic way.
The biggest difference between backpacking and flashpacking ... is where you spend the night.


Flashpacking Articles of Interest


Top of page - Flashpacking