Cruise Attire for Ship & Shore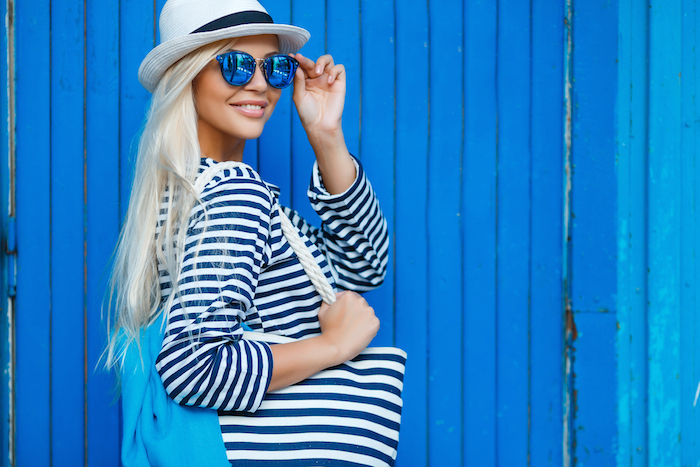 A cruise vacation offers up a whole smorgasbord of experiences and your cruise attire needs to meet a variety of situations including exploring, working out, participating in sports, shopping, dining, dancing and sipping cocktails as well as be able to perform right out of the suitcase.
Below is a selection of travel friendly cruising essentials to ensure that you're up for anything aboard the ship and during excursions ashore.
Aside from the cruise ship there is usually going to be a flight in there somewhere that will have to be considered. Pack according to your airline restrictions which will affect bag size, weight and allowable contents.
Disclosure: Some links on this page may be affiliate links. When you buy a product through one of these links, for example at Amazon.com, we earn a small commission and that helps to keep the site live. Thank you for your support.


Keep in Mind When Choosing Cruise Attire

Lightweight, quick dry fabric
Layerable options
Keep it comfortable
Mixable color palette
Pockets keep your stuff safe and your hands free.


Women's Cruise Attire

The Essential Sun Hat
A sunhat is crucial gear for cruise vacations. A wide brimmed hat not only protects your scalp, face and neck ... your hat, along with a good pair of sunglasses, protects your eyes from sun damage.
Try one of these.
Little Black Travel Dresses
Many cruises feature a Captain's dinner which requires formal or semi-formal wear. That's where the little black dress comes in. Set a striking pose at dinner without having to sacrifice a lot of luggage space.
Here are some selections that will keep you comfortable and looking smashing the whole night long.
Glam it up a bit with some accessories (scroll down).
Dresses
I love cotton ... but it's relatively heavy and just not the best fabric for traveling, particularly in tropical climates where it holds moisture and loses shape in the humidity.
Fabrics have been carefully engineered to travel wrinkle free and wick moisture from your skin to keep you more comfortable. Like "climate control" for the human body.
A Little Shimmer - Evening Cruise Attire
Kick it up a notch with a little bling. A shimmery scarf or a glistening clutch turns an everyday ensemble into an eye catcher.
Women's Tops
Cruising to Alaska? Rain Attire is a Must
The type you choose depends entirely upon your style.
Here are our top raingear recommendations.
For a wider selection of travel rain jackets visit our packable rainwear page.
Men's Cruise Attire
Here are some must-have wardrobe items that'll keep the men looking stylish and feeling comfortable on board and on land.
Cruising vacations are unique in that they include a wide range of vistas, weather, modes of travel and unique tours and activities.
Good cruise attire adapts from one activity to another and washes out effortlessly to be ready for whatever you throw at it.
See more men's travel clothing here.
For more awesome travel clothing please visit Best Travel Clothes.
Walk off the ship looking like a million, with everything you need for the day tucked into your clothing - no bag required.

More For Cruisers


Top of page - Cruise attire