Guadalajara Info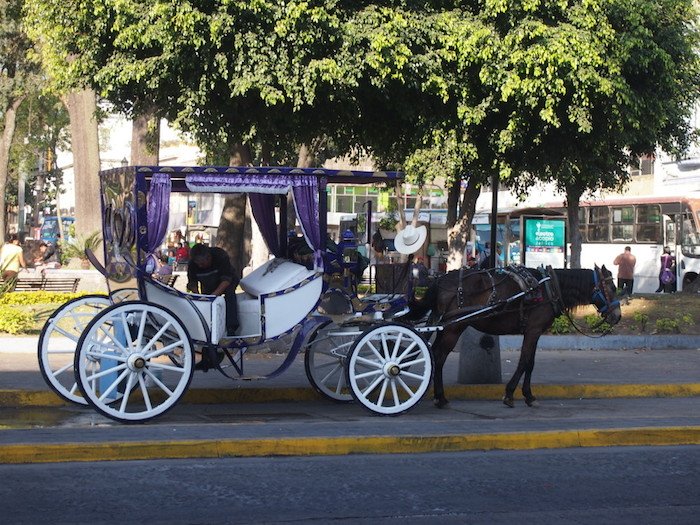 An E-mail to a Friend Sharing Guadalajara Info

Here are a few notes about our travels between Barra and Guadalajara (and Tequila). Prices and times are approximate. We bussed, cabbed and walked everywhere. We each took just a backpack and made decisions on the fly - no reservations.

Bus Trip

We caught the Elite Bus from Barra - it left at about 9 am and every few hours after that. Cost 540. pesos per person. Very comfortable and they give you a sandwich and a drink for the trip. The bus station is on the main street going out of town across from the OXXO store.
The trip took about 6 hours and we went right in to Gaudalajara although sometimes I think they stop at Tlaquepaque (which you will also like). We caught a cab to Tlaquepaque and quickly discovered that it's beautiful and a little over our budget as far as staying for the night. We have a tourist map of Tlaquepaque that we can give you if we see you.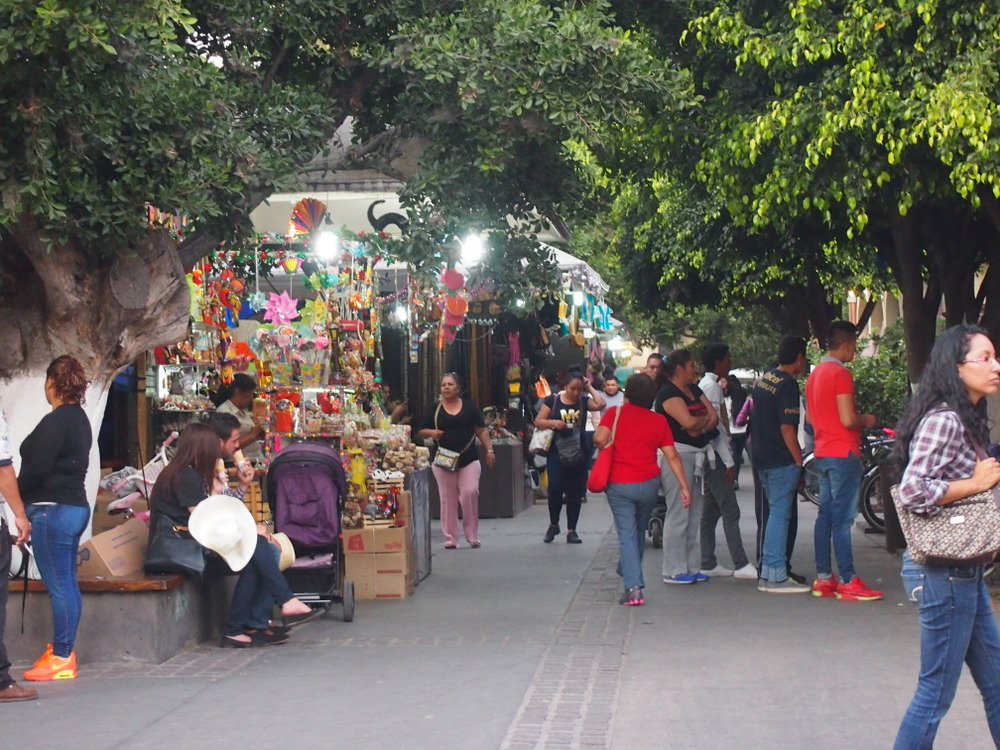 Guadalajara Info on Where to Stay
Stay near the square if you overnight in Guadalajara. The architecture is stunning and you'll be right in the midst of things. The lights at night are amazing. There were some very nice looking hotels around and prices are close to Canadian for a nice hotel. We stayed at a cheap (610p per night) place called the Aranzazu.
You definitely won't like that hotel but I think you guys would be really happy at the Hotel Morales Historical which is in the historical district and a short walk to all of the action.

Climate in Guadalajara

The weather was cooler and dryer than at the coast and a light jacket and jeans will most likely be required at night and in the early mornings.
I took a polar fleece jacket that I never wore but I used my little sweater. The mid-days were hot so layers worked best because of the wide temperature range.


Town of Tequila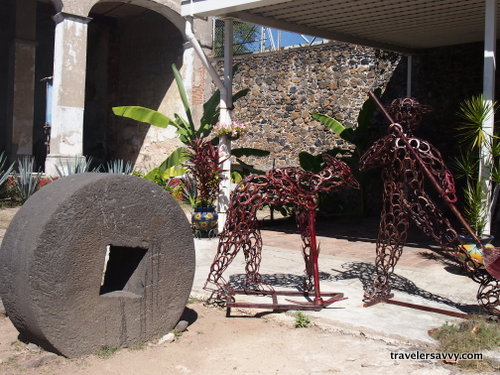 We took a taxi to Tequila (350 pesos) and again stayed near the square. There are lots of little places to stay and a fellow named Ricardo who sells tours was very helpful. He was on the street corner (shaved head) near one of the few restaurants we'd found (upstairs on the corner).

Taxi to Magdalena in Search of Opals

We found lots to do and one day we hopped in a taxi to the next town (Magdalena) where there are some tiny opal stores around the square. I just wish I'd got more opals when I was there.
It was about a 15 minute taxi ride and a very quick trip. We left immediately after the opal store because Joe realized he'd forgotten the camera in the Taxi (we did get it back).


Back to Guadalajara and Barra

The taxi ride BACK to Gaudalajara from Tequila was 550pesos and we went directly to the main bus station in Guadalajara for our trip back to Barra de Navidad but we could have got the same bus from Tlaquepaque.

Things We'll do Next Time
There were tons of things to do in Guadalajara and areas that surround it. The horse drawn carriage tours (an hour tour for about 300 pesos) looked like a great way to get an up close view of the neighborhoods. You could spend a month and not do it all. We'll definitely be making the journey again.
Next time, the zoo, a chariot ride around the historical district and an excursion to the opal mine where they let you dig for opals.
Also, I have since heard a little secret about obtaining opals in Magdalena. Apparently you should go to the little stores around the square (which indicates to everyone that you're looking for opals) then go sit in the square. That's when the vendors will approach you with their stones.

Top of Page - Guadalajara info