Beautiful Barra de Navidad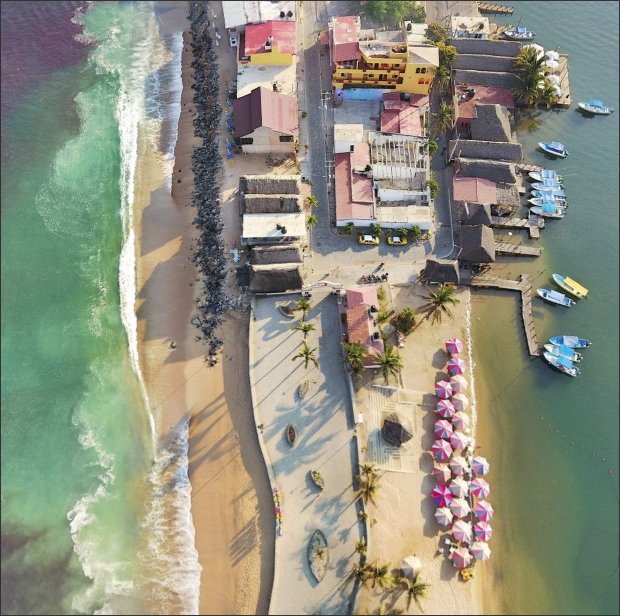 Winter in Barra de Navidad

It is blazing HOT when we get back to the boat 3 days after the strongest hurricane on record has passed over - the "feels like" temperature is 118F or 48C. Humidity hangs so thick it's almost visible and the drenched air makes breathing a chore. It's early November and the entire coastline waits for the break in the weather that is on the brink.

As El Nino heats up the Pacific Coast the Mexican Beach towns have not yet cooled to their usual perfect winter temperatures. Meanwhile Canada enjoys a heat wave. Hmmmmm, that's not how it usually happens.

We flew into Puerto Vallarta and stayed 2 nights at our favorite hotel The Flamingo Vallarta. Close to both the airport and the bus depot it's ideal for our purposes especially when we're only staying a few days.
The hotel is clean and convenient and I use Tripadvisor and get the room for between 50 and 60 Canadian dollars per night.
This is the perfect place to transition from our Canadian selves into our Mexican selves - and being right at Marina Vallarta we also get a little bit of boat mojo on us.
On the main street the following day we hail a taxi and our driver "Tony" takes us to the bus depot (la terminal de autobuses) and waits for us as we purchase our tickets for tomorrow morning. Before we exit the taxi we make arrangements for Tony to pick us up at 0615hrs tomorrow.

Busing to Barra de Navidad
We like the Elite bus line and the trip takes about 4.5 hours. Our bus leaves the depot at 0700 and cost 380 pesos per person from PV to Melaque.
We're a little concerned about what we'll find when we get to the marina in Barra de Navidad. Hurricane Patricia has just roared through the area and damage is evident as the bus carries us to Barra. In the hardest hit area a strip several miles wide lies flat and brown while the roadways have slid into canyons. Not a building or tree is left standing.

Mexico, as always exudes a hopeful atmosphere as the bus winds its way around detours and bumps over hastily erected temporary roads. Workmen are patching roads and roofs and the so recently denuded trees are already pushing bright green buds toward the sun as we travel Southbound.
Hurricane Help
A common question from people who love any area that has been devastated by a storm is "what can we do to help?" The answer is ... come, please come, spend money and recharge the area. If you can manage generous tips they can get their families taken care of and damages repaired that much faster.
Damage is very evident along the way but Barra is recovering rapidly to get ready for the tourist season and the town looks good, the people their usual happy selves.

The boat looks in very good shape considering she's just weathered the most intense storm in history. Our boat guy "Arturo" has come through once again and Pancho and the crew went above and beyond to keep the boats from breaking free in the tempest which would have damaged not only the untethered but any boat near it.

Food
Commissioning and provisioning the boat (getting it ready to sail and stocking up on food and supplies) will take at least 2 weeks and a trip or two to Manzanillo. We still like to get a few things that are imported from home.
A few of the things that are hard to find or expensive are:
Vacuum sealed deli meats
Miracle Whip
Licorice
Quality chocolate
Dried berries
Although sometimes difficult to find, almost anything is available if you know where to look. Try the big stores like Mega, Sorianna, Chedraui, Wal Mart, Sam's, Costco and specialty stores that cater to Gringos. Most of them have pretty good selections of gluten free, sugar free and some whole foods too.

Why not Just Use Mexican Products?
Mexican coffee tastes different from the stuff we're used to - and not in a good way. We buy from specialty coffee places and pay as much for coffee down here as we do at home.
Mexican butter (mantequilla) can be a little hard to take although we like "Lala mantequilla" - Lala is a common dairy brand down here and we like all of their products.
Bimbo ... what can I say about Bimbo? This ubiquitous bread company is affiliated with Wonderbread and they make highly processed bread products that some people say "never go bad"
It does go bad of course but we had to laugh when we were listening to a conversation over the HAM radio net between boaters in which one boat was headed to the Marquesas (at least a 3 week trip). Someone asked how they were fixed for bread after two weeks at sea and they replied "We're Okay, we brought Bimbo". I don't know if that's a good thing or not.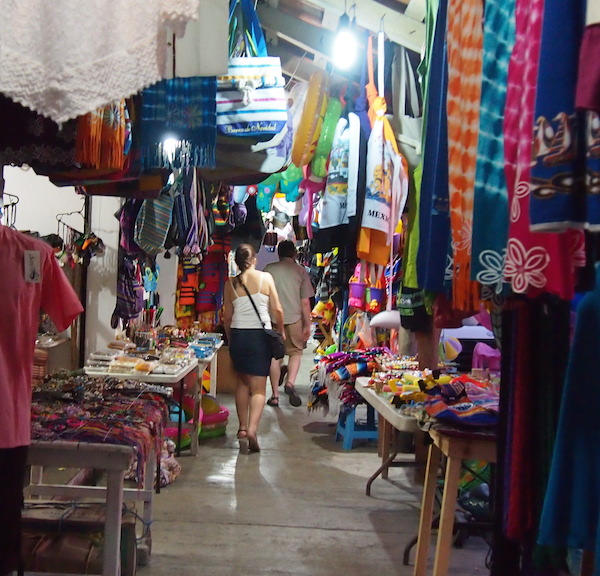 What Does it Cost to Live in Barra For 6 Months?
The short answer for us is $1,000 Canadian dollars per month. That does not include rent because we live on the boat at anchor.

Everyone has a different budget threshold. Ours is low compared to others in our group and yet we don't have any less fun than anyone else. There are many people with thinner budgets than ours too and that hasn't slowed them down.
The cost of living here is about 20 - 25% lower than in Puerto Vallarta.
We usually have at least $11,000 Canadian dollars at our disposal for the 6 month duration of the trip. That gives us approximately $1,500 CAD (about 18,500 Pesos) a month and enough left over for flights.
Although we don't have to pay rent there are slip fees and payment to our "boat guy" for the time the boat spends at the dock and boat maintenance - some of which you plan for and some surprises.
We cook most of our meals and are at anchor in our boat for at least 4 of those months - although we dinghy to shore often and socialize at the palapas or on friends' boats.
What we spend the money on:
Food and alcohol (Tequila and beer)
Internet
Water Taxi

Fuel
Restaurants and entertainment
Inland travel (bus, hotels, meals)
Clothing
Gifts
Doctor and Dentist visits
We buy quality tequila for about 150 pesos per 1 litre bottle, fuel (gas and diesel) costs about the same here as in Canada. ~ $1.20/liter or around 5 bucks a gallon. Because we're set up with a solar power system and sails, our fuel needs are minimal.
Going out to eat with friends, attending events and short inland trips consumes most of the remainder of the money we spend.
It probably helps that I'm an introvert and don't need to go out every day to be happy. The website gives me focus and just a little structure to the day and Captain Joe is happiest when he has a boat project or two on the go.

Our Favorite Store

Luis's Store -

Luis can get almost anything you need. Affiliated with the famous Hawaii store located in Melaque Luis has access to products imported from Canada and the US. We've asked him to bring in a specific Tequila brand - no problem. He is located next door to the OXXO store by the church and is open after 4:00 in the afternoon.