Camping Food List
Vittles for Campers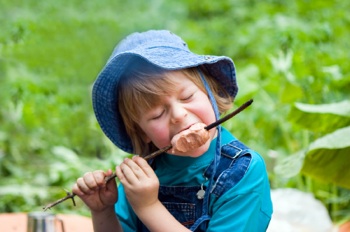 Food just tastes better out in the wilderness than anywhere else and a camping food list ensures that you'll be able to quench any hankering that comes up out there.
We often use the BBQ to roast a chicken or put a roast on to cook slowly while we visit with friends in neighboring campsites, we mosey back and forth keeping an eye on supper while playing Bocce ball, Mexican Train or the Washer Game.
Condiments, Toppings, Dips, Spreads & Seasonings
Salt, pepper, sugar
herbs and spices
Cooking oil, salad oil (we use coconut and olive)
Mayo, mustard, ketchup, hot sauce, salsa
Bacon bits, parmesan, croutons
Salad dressing, dip
Pickles, olives, hot peppers
Peanut butter, jam, syrup, honey
Onion soup mix, taco seasoning
Bouillon powder or cubes
Grains and Cereals
Bread, rolls, hotdog/hamburger buns, muffins
Pancake mix, flour, breadcrumbs
Pasta, rice, KD
Hot cereal - oatmeal, etc.
Cold cereal/granola
Tortillas, taco kit
Dairy
Butter/margarine
Sour cream, yogurt
Cheese, milk, cream
Protein
Eggs
Hot dogs, hamburgers
Chicken, pork, beef
Fish, seafood
Ground beef or turkey
Bacon, sausage, ham
Sliced meats
Hot & Cold Beverages
Coffee, tea, cocoa, creamer
Soda juice, iced tea, lemonade
Drinkin' boxes
Beer, wine, coolers
Liquor, Bailey's, mix, ice
Canned Goods
Canned beans, soups, pasta sauces
Beans
Canned fruit
Tuna, ham flakes
Smoked oysters
Vegetables & Fruit
Lettuce, cucumber, green onion, celery, radish, jicama
Cabbage, broccoli, cauliflower
Onion, garlic
Mushrooms
Tomatoes, colored sweet peppers
Corn on the cob
Potatoes, sweet potatoes, carrots
Limes, lemons
Watermelon, grapes, oranges, etc.
Berries
Snacks
Marshmallows, popcorn
Campfire food
Cookies, graham wafers
Granola bars
Chocolate
Crackers
Peanuts, chips, pretzels, nuts
Pre Made
Macaroni salad
Marinated vegetable salad
Potato salad
Bean salad
Coffee cake
Muffins
Soup or chili
Hummus
Start with a menu then tailor your camping food list by choosing items you'll need to make each meal plus snacks and drinks.
More Camping Savvy
Fun Camping Activities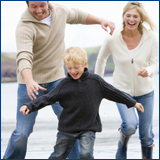 Printable Camping List