What to Pack for Vacation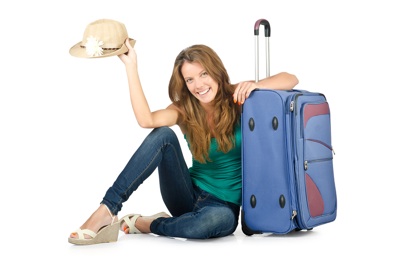 What to pack for vacation if you could only take 10 things.
10 Things I Can't Live Without When I Travel
That depends a lot on your destination.
These are items that I've come to depend on while traveling in different locations, things that come through in a pinch.
Different locations require different items so there are lists for tropical beach vacations and cool and drizzly weather (like Alaska) too.
Most of the items are available at your local stores and I'll provide links to specialty products that are hard to find.
Top 10 List of What to Pack For Vacation
Smart Phone or Tablet - The everything thing. Check with your phone company to see what kind of roaming packages they offer or set yourself up with Skype or Face Time. We prefer an unlocked phone which allows us to use a local SIM card when we're traveling.

.....



Bank Card - The little piece of plastic that could. Really, don't leave home without it. No more traveller's cheques and bank line ups. When we travel we use our ATM card and get the local currency at the best rates.

.....



Lightweight Packable Daypack - The Eagle Creek Packable Daypack takes very little room in your luggage and unfolds into a knapsack for shopping excursions and day trips.

.....



Flip Flops - Double as slippers and slip on shoes and they take up hardly any room in a bag.

.....



Cargo Pants - Two pieces in 1, these are great for wearing during travel. Change with the weather. Hint: Never wash the pieces separately.

.....



Pareo - A pareo/sarong serves multiple purposes - a quick cover up, bath robe, over a swimsuit, a privacy barrier, tablecloth, light blanket, pillow, beach blanket, etc.

.....



One Piece Swimsuit - It's handy when there's a beach, pool or hot tub - but it can also be a body suit and worn under a top with a skirt, shorts or capris.

.....



Sweater - Or, more specifically the The Pocket Poppet Women's Packable Travel Cardigan for chilly evenings. It goes over anything and sports a secure pocket in the back for carrying a phone and debit card.

.....



Immodium & Acidophilus - Keeping the belly in line. Wonky timetables and dietary changes can set some stomachs to grumbling. I take acidophilus (the kind that doesn't need refrigeration) to keep the good bacteria plentiful and if that doesn't work, Immodium.

.....



Waterproof black mascara - I swipe just a dab on in the morning when I leave the room or boat, and it stays there all day.

.....



A Little Piece of Insurance
Scan your prescriptions and the photo page of your passport and e-mail them to yourself.
Columbia Women's Switchback II Jacket
This jacket is rain resistant, comes in 20 gorgeous colors, looks great on and is reasonably priced...and that's not even the best part! It does all that but packs away into one of its own pockets so it's easy to make sure that it's always at hand.
One of the reasons that it's so compact is that it's a single water resistant layer, there's no lining to create bulk. It's not meant for warmth, only water resistance.
10 things I can't live without in a tropical beach location.
1 - Dry Bag - These bags pack small and light but keep all of our stuff dry when we're playing in the water. We have the Sea to Summit Dry Sack in the 8 liter size (medium) and it'll carry wallets, a pareo, flask and camera with room left over. Not only do they keep things dry but the bag holds air and it floats.


2 - Pareo - It's a cover-up or a beach blanket or...
3 - Swimsuit
4 - Sunglasses
5 - Flip flops
6 - Hat
7 - Lip Balm with sunscreen
8 - Snorkel - I'm OK with using someone elses flippers and mask but I like to have my own snorkel (for hygiene purposes)
9 - Leave-in Conditioner - Not just for my hair. You hardly need any of it and it makes a super slick shaving cream too.
10- Disposable waterproof camera - We have a lovely digital camera but it's a little cumbersome and delicate and we worry about hurting it. The very best thing about a Fujifilm Quick Snap Waterproof 35mm Single Use Camera is that it gets tossed into the bag no matter where we're going, with no concerns for its safety and it captures moments that we would otherwise have missed.
Wet and Cool Destinations (like the Pacific Northwest)
1 - Waterproof jacket/zip-out lining
2 - Waterproof shoes/boots
3 - Folding umbrella
4 - Long sleeved T-shirt
5 - Polar fleece vest
6 - Weather proof matches
7 - Emergency Rain Gear with Hood - Prepare for weather, especially if you'll be going to Alaska. An Emergency rain coat that can be carried in your pocket is an essential for the PNW.
8 - Thermos
9 - Go Cup
10- Cargo Pants/zip off legs - It's not ALWAYS raining.
Warm and dry is the mantra for what to pack for vacation in rainy locations. The rain brings with it those juicy green landscapes and forests so don't let it cramp your style.
Polar fleece is a fantastic fabric for rainy destinations, it is one of the few fabrics that can keep you warm even if it gets wet so I choose it a lot when I'm spending time in the Gulf Islands (BC). It also tends to put the run on those creeping chillies I get in the Spring time in the Pacific Northwest.
Mascot or No Mascot - That is the question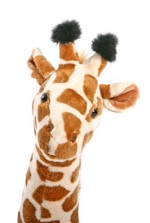 A good lot of our friends and visitors to Traveler Savvy take a mascot along whenever they travel - everything from a stuffed monkey to a raft of rubber ducks. (I'm not making this up)
Mascots add a sense of fun to vacations and are frequently photographed doing the craziest things on their travels. If the mascot is having this much fun....
Do you have a talisman that goes with you? Share pictures of your mascot-on-vacation below!
More Great Packing Pages
Before You Head Out The Door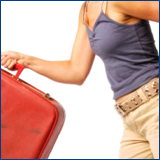 The absolute BEST travel clothes.

Top of Page - What to pack for vacation