September Travel Tips

 Because it's often considered the shoulder season there are some stellar benefits to making September travel plans.
Vacationing in the early fall is still close enough to high season that the weather is fair and although some attractions and tourist services close after Labor Day most are going strong.
School's back in and that reduces demand which is reflected in the prices ... of practically everything ... flights, accommodations even those special trip mementos.
This is the time when the kidless go on vacation.
As far as breathtaking displays of color, mother nature reserves her very best for the season of autumn.
Beaches in the Balearic Islands  beckon and the Oktoberfest festival means it's a great time to visit marvelous Munich.

Check out our best places to travel in September in terms of weather, prices and services.
.....

Balearic Islands - A September Travel Gem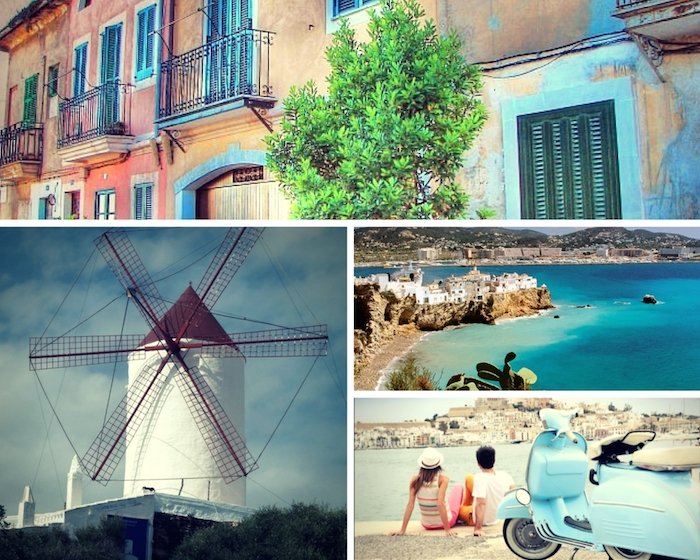 So much more than a beach destination.
This is one of the most budget friendly vacation destinations in Europe with all of the appeal that Spain has to offer and if you wait until September, travel, hotel and sustenance costs decline ... but prices in the long term are on the rise so don't wait too long.
September is the perfect time to visit, the summer scorchers have given way to luxuriously warm days and cool nights. Water tinted azure is still warm enough for swimming and snorkeling.
And let's not forget, it's Europe with all of the history, shopping, food and architecture that add a layer of depth and connection to your meanderings.
Choose from 4 very different islands or visit them all. Majorca is the biggest, Menorca is the beachiest, Ibiza is the partiest, and Formentera is the smallest.

Between them they offer everything. Whatever your thing is you'll find it in the Balearics. Cultural attractions, golf, a rich nightlife scene, great food, biodiversity, Phoenician archaeology. 
Learn more about what the Beautiful Balearic Islands have to offer here.

.....

Munich - Castles, Forests and Oktoberfest

I know ... but the reality is that Oktoberfest in Munich happens more in September than it does in October.
For example the dates for 2016 are Sept. 17 – October 3.
In 2017 the dates will be Sept. 16 – October 3.
Why? Because at this latitude the weather is more co-operative earlier in the fall. Officially  the celebration begins on the second to last Saturday in September each year.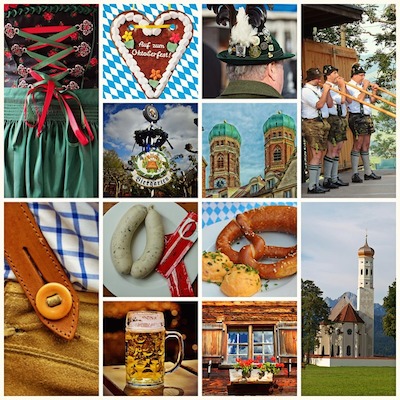 The term "Eat, Drink and be Merry" has to have been coined at Oktoberfest because that is what this festival is all about.

If you're a fan of food, beer and merriment there is no place on earth where you'll find more of it than during the month of September in Munich, Germany.
Tankards of beer and overflowing platters laden with Bavarian fare. Chicken, pork, sausages, even oxen if you're up for it.
And if that's not enough there's a world class midway that crackles with festive energy and offers rides, games and carnival food.
There's a lot more to Munich, Bavaria than beer.
This is the land of fairy-tale castles and enchanted forests that wended their way through your childhood dreams.

She has her classy, sophisticated side too and is a major player when it comes to cultural activities and venues.
Learn more about September travel to Munich here.
.....

Dublin Ireland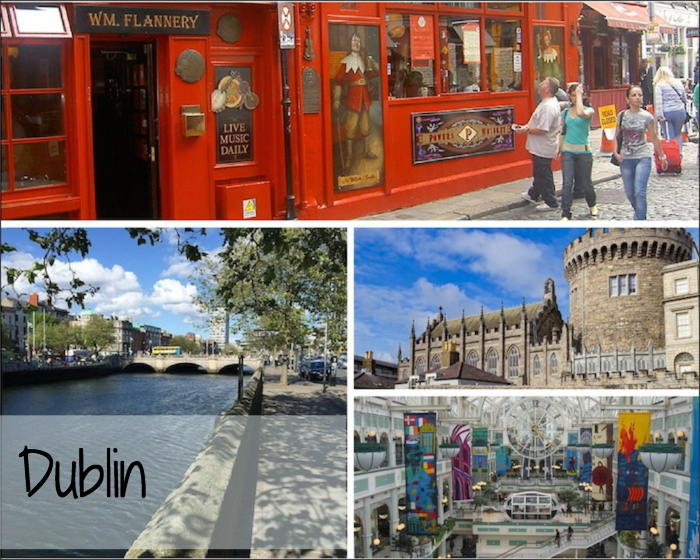 Dublin on the River Liffey

If your September travel plans include Dublin, Ireland you are in for a treat. The weather is temperate, the vibe is casual and  the crowds have dwindled. This is the best time to visit Dublin.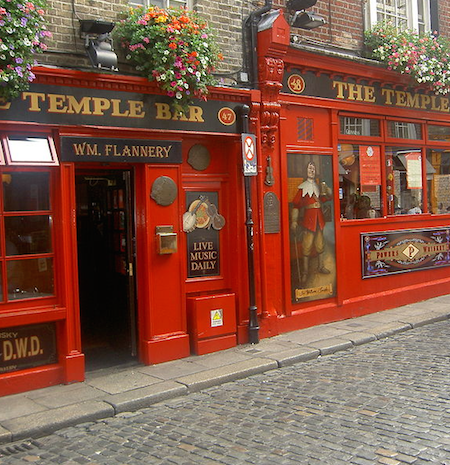 It's early enough in the season that the tours and amenities are open for business. There's still some heat in the sun but the evenings get just enough chill to encourage the lighting of the fire in some of the old time pubs like McNeill's.
The rain that does come refreshes the countryside and brings out the vibrant green that Ireland is known for.

Art and music are at the very core of the Irish story and lively strains of traditional Irish music are often heard drifting through the cobbled streets.

Shop for hand crafted musical instruments, pottery and linen
The City of Dublin straddles the River Liffey and hosts a short and informative river cruise that is very much worth the fee.

Take a 45 minute boat tour on the River Liffey
to get a from-the-water perspective complete with enlightening commentary about Dublin.
Learn more about September travel to Dublin here.

.....

More Articles for September Travel


Top of page