Travel Dublin Ireland

The Land of Leprechauns and Verdant Vistas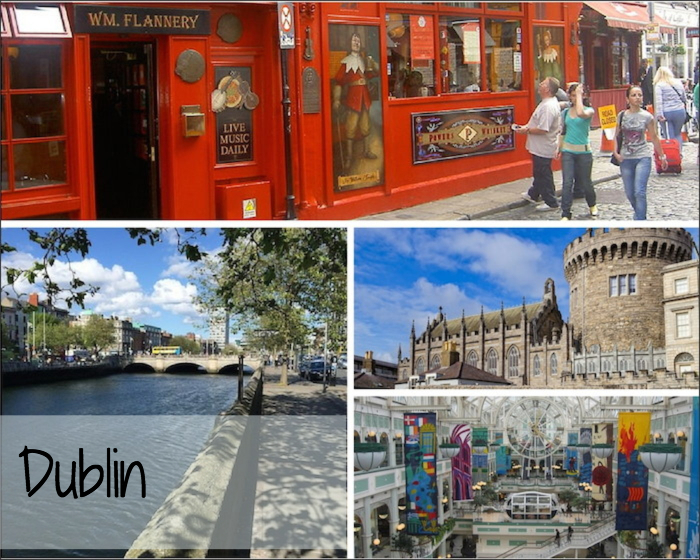 Travel to Dublin in September for a Glimpse of the Real Ireland

The crowds of the summer months have thinned and misty mornings morph into sunny afternoons. Yes, there'll likely be rain showers, but you'll be prepared for that.

Come for the cultural festivals or the world class art and theatre events. There is no shortage of the arts and inspiration for the creative spirit. A rich and winding history provides lots of fodder for intriguing folk tales and  castles perch on vibrant green precipices.
The pub is still the heart of the village peopled with salt-of-the-earth Irishmen whose roots firmly grip the earth of their homeland. Laughter and mirth and strains of music float out into the streets.

Things to do When You Travel to Dublin

The sky's the limit for things to do in Dublin. Ireland itself  stirs the creative spirit and art galleries and music venues dot the city. Shop for fine Irish linens and unique pottery to add to your travel treasures.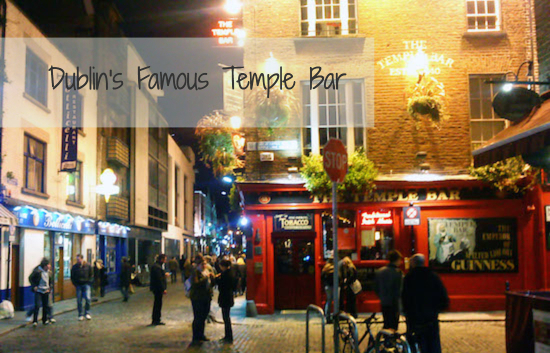 The pub scene has evolved too and there are some very popular - and populated - bars in Dublin where you can quaff a perfectly poured Guinness.
The super popular "Temple Bar" hops nightly and is very busy. It is included on the
Musical Pub Crawl
which is an authentic 2.5 hour journey into the heart of the Irish music and social network.
It's little wonder that the Irish pub theme has been mimicked around the world; wood trim, brass rails and private, cozy niches tucked around each corner. It's the epitome of cocooning.

But the thing that makes these gathering places special is the heart and soul of the Irish people and you'll only find that in Ireland.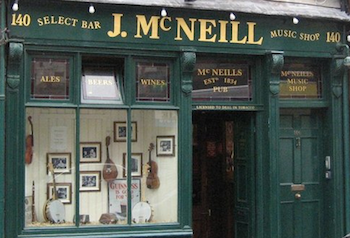 For a traditional pub experience try McNeill's on Capel Street. It's peopled with lively locals and is just what you'd expect to find in Ireland.

It's a bar and a music shop so if you see musical instruments in the window you know you've found the right place.
Scooch a little closer to the cozy fire with a frothy pint or gather at the bar and become one of the clan.

Live music is usually hosted from Thursday to Saturday. Tap your toes, sing along or even play along if you have an instrument.


Kiss This When You Travel Dublin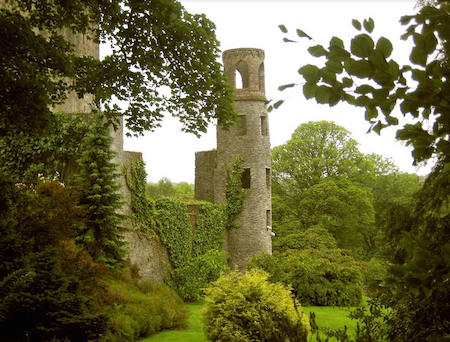 If you only take one tour while you're in Dublin do a day trip to the Blarney Castle and Cork. Even if you don't kiss the stone, the castle grounds are enchanting and the scenery is breathtaking.
You can rent a vehicle and do the trip on your own but hiring a driver and guide will open doors to local haunts you'd never know about otherwise and allows you to take in the rolling green hills and ancient architecture while an expert takes care of the navigating and driving.
Day trip to Blarney Castle and Cork
Traveling by rail adds a special nuance and highlights areas that you won't see by coach. This is an all day trip.

Rail trip from Dublin to the Blarney Castle in Cork
Hang Upside Down Where?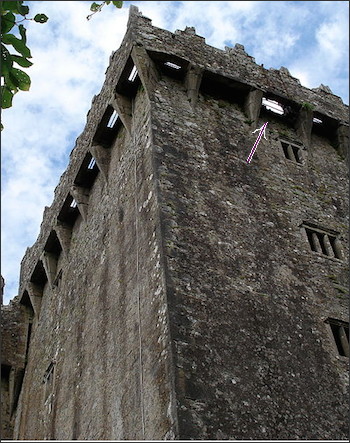 I must say I was a little surprised when I first learned where the Blarney stone is located. It's not just this bog rock at the end of a picturesque path (which is how I once envisioned it) that you can walk directly up to and give it a kiss.
Nope ... look at the photo to your right. See the hole that the arrow is pointing at? That's where the Blarney Stone resides. It takes an able bodied person to even get up the winding and ever narrower staircase, and once there, you lie on your back and lower yourself over a ledge.
If you squint your eyes you can see the guard rail that has been added to break the 4 story fall and they also installed rails for the kisser to hold onto.
There was a time that the brave souls would be held upside down by the feet to plant their lips on the stone - risking life and limb to acquire the gift of persuasion.


What to Pack for Dublin in September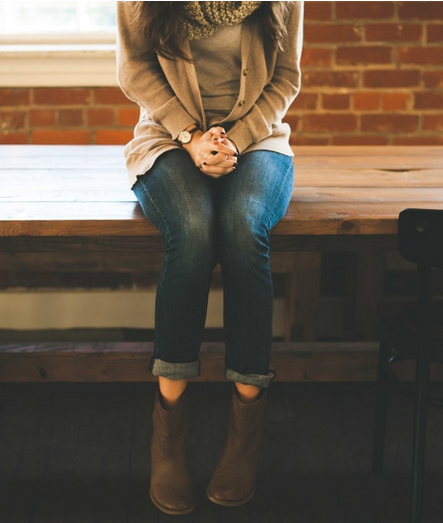 Keep in mind that dress on the street is casual outdoorsy. Many of the streets are cobbled and a little uneven. A flat, stable, comfortable shoe is a no brainer.

Count on rain ... and sun, easily handled when you pack layers and add a couple of things (below) to the list.

It's a breeze to stay warm when the temperature falls if you keep your neck covered. Bring a scarf or 2 to add color, warmth and style.
Historically, average high temperatures have been between the 16C to 18C degrees and lows hover around 8 degrees Celsius during the month of September.
Staying Warm

Loosen up a little!

The reason that layers keep us warm is the air trapped between them. Those little air gaps need some breathing space. Keep it a bit loose.

Temperatures can reach 23C and can dip as low as 5C at night. Expect rain showers. they usually pass rather quickly. Make sure rain gear and shoes are on your list.

Don't be surprised if you go from shorts to sweaters in the same day.
Add these to the Mother of All Vacation Packing Lists and you'll be one step ahead of the weather. Check the Right column to see some of our recent recommendations for travel to Dublin in September.

Weatherproof shoes
Sweater


Get Ready For Traveling


Top of page - Travel to Dublin in September