Find a Pet Sitter
The Guilt Free Travel Solution
When you're away from home, the pets miss you and the only thing that makes that worse is if they are displaced from their home at the same time.
The very best option for pet care while you travel is a friend or family member that can come and stay with them...but families and friends are often busy with their own lives and it's not always possible for them to make the level of commitment that beloved pets need, especially if you travel often or for long periods.
Hiring someone to come in daily is an option, but that gets rather expensive and it's impractical for long term vacations.
You can ask your dog or cat what she thinks of the kennel...but, I think we already know the answer to that.
Saved by a Sitter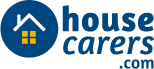 When we're not there to help, it used to cost my sister and brother-in-law $40.00 per day (in BC, Canada) for someone to come in twice a day to walk and feed the 2 dogs.
Even then, there was no one to snuggle with the Puggle in the evenings.
Thank goodness for House Carers.
Thankfully There's a Brilliant Solution
The other side of this is that there are scads of reliable individuals and couples who will happily come into your home and look after your pets...or plants...or just the house if that's what you want. And - here's the best part - They'll do it for FREE!
Some do it to save money, some for the adventure, others are artists, authors and photographers seeking inspiration but most are travelers who want more than the quasi culture that the all-inclusive vacation has to offer.
These folks are registered house sitters that will come and look after Fido and Fluffy and even farm animals in exchange for being able to stay in your home.
They choose places they'd like to experience and trade a little pet & home care for a place to live in a region or country that interests them.
Here's how it works
Find a Pet Sitter Online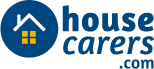 Go to Housecarers.com. You can set up your free ad right away if you're ready or just scroll around to get an idea of the properties that are available and the sitters who are available for assignments.
They've been around since 2000 securely matching sitters with sits around the globe.
When you publish your ad it will be sent only to registered sitters who match the criteria you've set out in your ad. They'll begin contacting you the following day through the site so that your personal information remains secure until you decide to disclose it.
If you're not ready to register yet click on "Find a house sitter" and check out the huge list of sitters available.
With such a large database of people who are looking for placements you'll want to narrow down the prospects. Decide approximately which age group you're looking at and whether you want a couple or single. Browse through the listings and prepare to be amazed at the diversity of people who are eager to come and take care of your pets.
.....
Find A Pet Sitter For Keeps
If you're looking for someone who will be available in the future on an intermittent basis here's how to make them want to keep coming back.
Remember that their reward for taking care of your home and pets is being able to live in your house - make it as clean and comfortable as possible for them.
Negotiate a fair contract - 2 hours or so of work a day is all you can reasonably expect without offering to pay for their services.


Written references are gold. Part of the payment is a great recommendation they can add to a portfolio.


Make room in closets, drawers, bathroom, fridge and food cupboards for their belongings.


You'll have a more relaxed time away if you can think of your furry family tucked safely and happily in their own beds after an exhausting day of cavorting.
More Travel Savvy