Things to Pack for Vacation
Worthy Items For Your Travel Packing Checklist
Indispensable things to pack for vacation.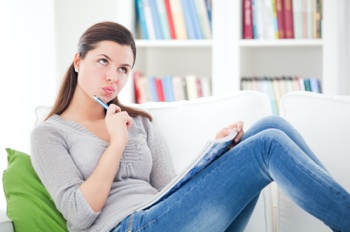 Including these versatile items on your travel packing checklist will prepare you for dozens of situations no matter where you travel.
On this page we've listed those invaluable, easy-to-pack items that step up to the plate when you need them but take up very little room in your luggage.
Not what you were looking for? Try Vacation Packing Checklists for a complete list of things to pack for vacation.
To earn a spot on this page an item must perform at least 2 tasks. We have some real overachievers on our list that fulfill a number of duties and ask for very little space in your luggage in return.
Duct Tape
Duct Tape 2 x 50-inch Rolls
No surprises here, but did you know that duct tape is sold in traveler sized rolls now?
You can easily make your own travel roll by wrapping duct tape around a pencil, pill bottle or film container.
Here are just a few things duct tape can do.
Hem clothing
Repair luggage, purses, shoes, umbrellas, rain gear
Seal leaks
Stop drafts
Plug a drain
Secure splints
Sarong or Pareo
Women's Pot Luck Grab Bag of Sarongs - 1 Sarong picked in Black
We can't speak highly enough of the lowly sarong. A bright length of fabric that you'll see on beaches around the world.
Just look at the things it can be...and the list goes on.
Dress, skirt
Beach blanket
Bathing suit cover-up
Table cloth
Baby carrier
Sun shade
Privacy curtain
Infant hammock
Laundry bag
Crib sheet
Towel
Bandana
Navy Blue Trainmen Paisley Jumbo Bandana (27" x 27")
A mini sarong, the bandana has been carried by survivalists and travelers for centuries.
It's because a bandana can be used for so many things and it's easy to bring it along in a pocket, bag or tied around your leg, arm or head.
Sweatband
Tourniquet
Strainer
Bundle
Handkerchief
Bug swatter
Small sun shade
Washcloth
Napkin
Bandage
Conditioner
Hair conditioner (rinse out or leave in) is good for more than conditioning your hair. Use it as:
Hair conditioner.
Shaving cream for her or him.
Skin conditioner.
A Swimsuit
Bodysuit.
Tank top.
Teamed with shorts or skirt.
Chemise, under a jacket.
Swimsuit
Swiss Army Knife
Victorinox Swiss Army Tinker and Classic Knife Combo
Choose a Swiss Army Knife that has the features that best reflect your lifestyle.
If you never drink wine, nix the corkscrew - if you have a Leatherman tool dispense with the pliers on your Swiss Army Knife.
Keep your knife as compact as possible while covering all of your needs.
Notice
A Swiss Army Knife or Leatherman tool must be carried in your checked luggage if you are flying. They will not be allowed in the cabin.
Toothpick
Knife
Screwdriver
Tweezers
Scissors
Saw
Awl
Can opener
Corkscrew
Bottle opener
Compass
Magnifying glass
Pliers
And tons more ~ the variations of this knife are mind boggling.
Leatherman Multi Tool
It's all in the name. The multiple tools in this compact and well designed unit perform countless tasks.
Pliers
Knives
Screwdrivers
You name it and it's available on one of the multi tools.
Inflatable Pillow
Adjustable travel pillow for neck or knee.
Beach pillow.
Cushion for packing fragile souvenirs
Daypack
Day trips
Market days
Beach bag
Picnic basket
Bus trips
Overnight excursions
More Vacation Packing