Packable Hats for Little Heads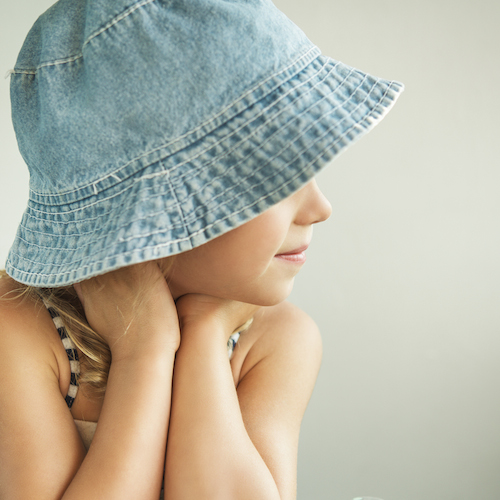 Kids are portable and their stuff should be too.
Packable hats can be tucked away in a bag, purse or pocket and instantly provide a portable puddle of shade to pop onto little heads when the sun comes out.

And because they're for kids it's helpful if the hats are washable, durable and adorable too!
Here's our selection of just-for-kids sun hats that travel well and keep up with active youngsters.

Disclosure: Some links on this page may be affiliate links. When you buy a product through one of these links, for example at Amazon.com, we earn a small commission and that helps to keep the site live. Thank you for your support.


Kids Packable Hats with Great Coverage

Available in 3 different sizes the hats will fit infants to 3rd graders. Each hat adjusts in size to fit a growing head for 3 years or so.

More than just a hat, this is a sun shade that takes its job seriously. The floppy and substantial brim offers stellar protection of the head, face, ears, neck and shoulders and it sheds water as easily as it deflects the sun.
Available in tones that are decidedly girlie and neutrals that work for everyone.

Learn more here.
Tons of colors and patterns that appeal to the small set (from newborn to about 8 years old) as much as to you. Let the bigger ones choose their own style ... because if they love it - they'll wear it.

Girls Petite Nantucket Sun Hat - UPF 50+
Nice hat girlie pie! The cuteness of this hat is rivaled only by its excellent sun protection factor.
At 54 cm's the hat fits the 4 to 8 year old set and the 2.5 inch brim dishes out lots of shade. Turn the brim up or down depending on the angle of the sun.

Available in pink tones and spectacular rainbow palettes including mango/fuschia and shades of lilac. 
The hats are constructed from a continuous, durable, poly ribbon that can be washed (in cold) and is just dense enough to hold its shape and flexible enough to be packable.
Learn more here.

More For Kids on Sunny Vacations

Babies and Beaches are a perfect match, especially when they have a place to get out of the sun for a while and unwind.
A space for napping, changing or playing quietly in a sand free, bug free, wind free zone.