Favorite Author, Favorite Book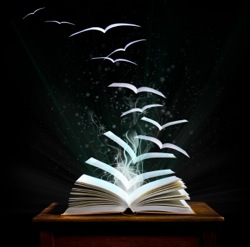 The one thing readers have in common is the love of sharing a good book with anyone they think will appreciate it.

Some of my deepest friendships have been forged over a common love of books and authors.

We've all been impacted by a book or series of
books

Here's where YOU get to have YOUR say and tell us about a book you love and why you love it.

I'll do my very best to read every book that's recommended on this page. Feel free to come back every time you find a new favorite.


When I see a book by a favorite author, I'm very likely to buy it even if I've never heard anything about it.

A couple of my favorite authors whose new books I await with enthusiasm are;

Jodi Picoult - Jodi examines controversial issues from several perspectives providing valuable insight to her readers. Open minded and honest exploration of touchy issues that need to be explored.

Maeve Binchy - I just LOVE Maeve, she makes me feel like I'm bundled in a warm blanket. Maeve handles even serious issues with a breath of fresh Irish air.