Our Family Beach Vacation
by Kate and Joel Ashton
(Virginia (Arlington))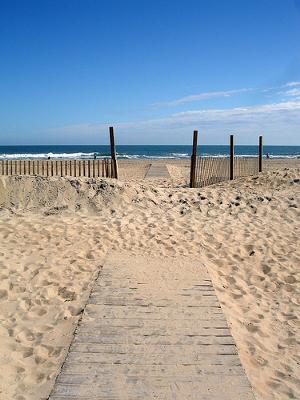 Our family is going to Ocean City MD for a beach vacation in July.

We have no idea how to find a good condo,
with a penthouse for us in case Grandma will come.

We also need help on what to pack for our kids.

We have eight kids:

Mitchell who is in college &
is not coming, Annmarie who is almost 17, Adam who is almost 14, Bryn (br-in)who is 12,
Mady who is 9, Alexis who is 6,her twin Joanmarie and Colin who is 2.

My husband Joel and I (Kate) don't know what activities we can do with our kids. Only 7 of our kids will come.

Help!



Hi Kate

Ocean City looks like a great place to have a family vacation. With a fabulous beach, a golf course, a skate park and tennis facilities along with shopping and a busy boardwalk
you won't have to look far to find something to make a memorable impact on each family member.

For lists of beautiful vacation homes Check here for vacation home rentals, just click MD on the map and
select the homes in the Ocean City area that interest you.

As for packing, each family member should have a duffel (we prefer duffel bags to hard sided luggage) that contains the following.

Sleepwear
2 Swimsuits
Beach cover-up
Hat
T-shirts/ shirts/ blouses
Shorts
Long pants
Underwear
Socks
Sandals/Walking shoes
Sweater/ jacket
1 dress up outfit if required
Accessories (belts, scarves, hair accessories, etc.)
Dress/skirt (girls)
1 out-of-season outfit per person (In this case, warm clothing)
Cherished toys or blankets and special cups, utensils etc. for the little ones.

Puzzles, books, electronic devices, a journal and pen, a portable DVD player along with snacks and juice (I'm assuming that you're driving).

Additionally, pack one shower bag that holds family items like shampoo, conditioner, toothpaste, pumice stones, q-tips, cotton balls, lotion, sunscreen and first aid items.

Have Fun!