1st Time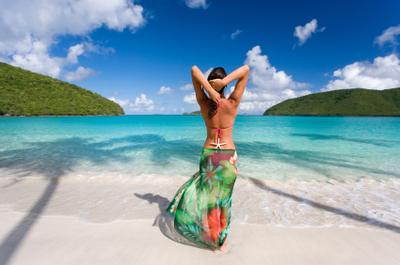 This past summer I had the pleasure of visiting Florida and seeing the ocean for the first time.

Wow is all I could say. The weather was wonderful and the ocean was amazing. After researching what to pack one article stuck out, a sarong or pareo.

Not knowing what is was I started going to local stores trying to find one.

With no luck being winter I hit the web. Reviewing several sites I found the perfect SARONG!

I believe the site was 1 World Sarongs.

This piece of fabric made my trip. No sunburn in the heat and a nice wrap on the cool evenings.


Editor's comments

I couldn't agree with you more. The pareo is such a simple article, takes up so little room and serves so many purposes that I always pack at least 2.

You'll see reference to them on our Beach Trip Checklist and some links to pareos that can be ordered on line.

Better yet you can buy them on most of the world's tropical beaches and beach towns.