Great Vacation Ideas
Great Vacation Ideas for couples, friends and families.

Time to feed the travel beast within? Believe me, we know what it's like.
Break out the bucket list - Here are some inspired vacation suggestions to get the wheels rolling.
Click the links for more information.
Visit a Gorgeous Island Paradise - Great Vacation Ideas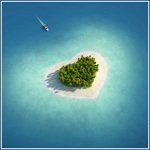 Island Vacations
If total peace and quiet and pristine beaches are your idea of the perfect vacation ...then you are going to LOVE gearing down to "Island Time" ...that blissful state of consciousness where the world meets paradise.
.....
Relax and Rejuvenate at a World Class Spa
Spa Retreats
If it's pampering you long for, these are some renowned spas that wrap, heat, pummel and smooth every muscle you own.
Some of the most fantastic spas are located in the most stunning surroundings...if you should become saturated with the pampering (if that's even possible).
.....
See your Home Town Through New Eyes
Staycation
That's right! Stay within a stone's throw of where you live and check out your own stompin' grounds at a tourist's pace.
It's amazing how little distance you actually need to travel to "get away from it all". The staycation is the getaway that gives you a break from your everyday life but requires very little in the way of actual travel.
That means you can get down to the "vacation" part almost immediately without the waiting in lines, long drives and pricey flights.
Staycation ideas...
.....
What has been your Greatest Vacation Ever?