Fun Vacation Tales & Quizzes
Did you know?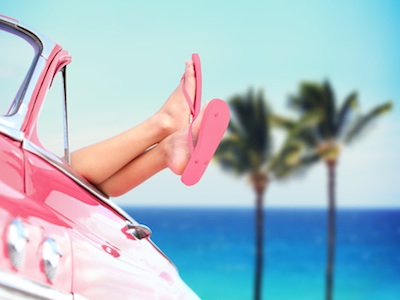 If you've ever been on a fun vacation you know the value of traveling...and you know that one of the best parts of vacation is sharing your experiences with people who are really interested.
Here's your chance to let like-minded people know what you liked, what you didn't like and what you learned along the way. Show off your photos and tell us all about it.
This is also where I'll post photos and stories of our travels and add some of my own insights and thoughts about the places we've been.
Where've YOU Been? How did it go?
We love to hear about your travel experiences - Tell us where you've been, what you liked, what you didn't like, how were the people, did you meet anyone special, do anything completely outside the box, who did you travel with??? - WE'RE ALL EARS!
What Other Visitors Have Said
Click below to see contributions from other visitors to this page...

Travel to Tequila Not rated yet
We just came back from a 2 day trip to Tequila, Jalisco, Mexico and loved it there. This was a fairly low budget trip for 4 of us (2 couples) and we allowed …
....................
Travel Quiz
Try our quiz to find out where YOU land on the savvy traveler spectrum.
Find more travel quizzes here.
Keep Coming Back
This page changes constantly with submissions from travelers. Keep coming back to get the real scoop about places and things - not from public relations executives - but from actual people who've been there and done that, and maybe they even have the T-shirt.
When you go on vacation come and share a story or opinion or maybe a little advice to those who will go after you.
We travelers have a common bond and sharing information is one way to cultivate that tie.
Have a Fun Vacation!
Traveling is a little outside the comfort zone for most of us and brings on situations that are anything from hilarious to terrifying. More than that, it opens doors to friendship, tolerance and a deeper understanding of other cultures.
If you haven't done a lot of vacationing yet this is a great place to pick up the inside scoop on the hows, the wheres and the whats of travel.
More...